Personalized Ice Cream Man Bowls with Handles (set of 2)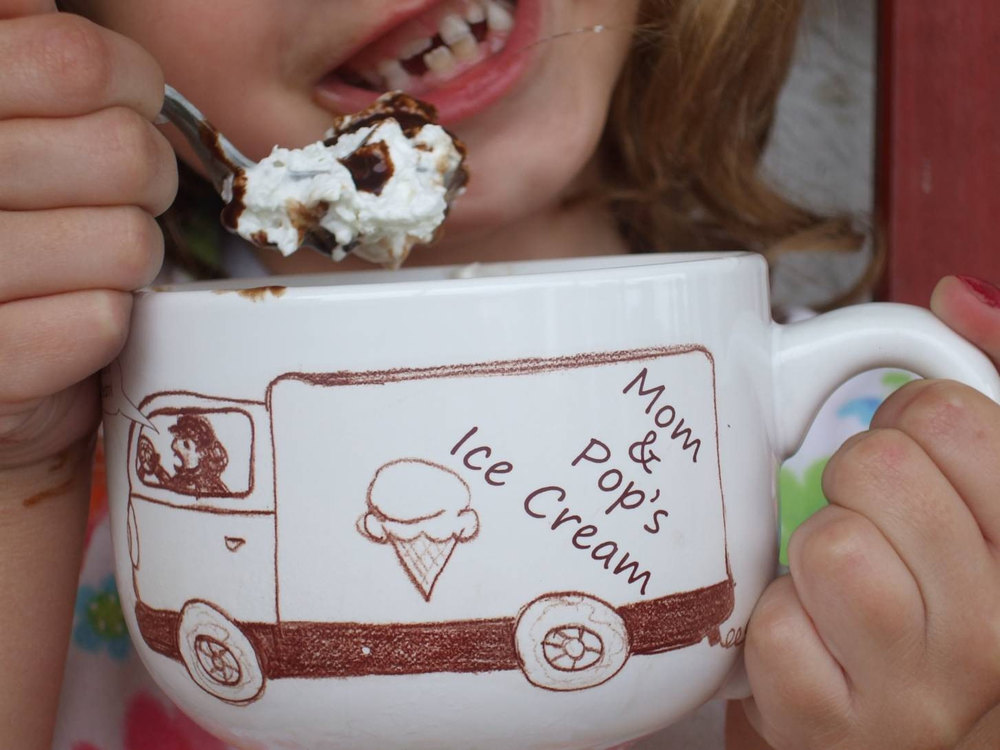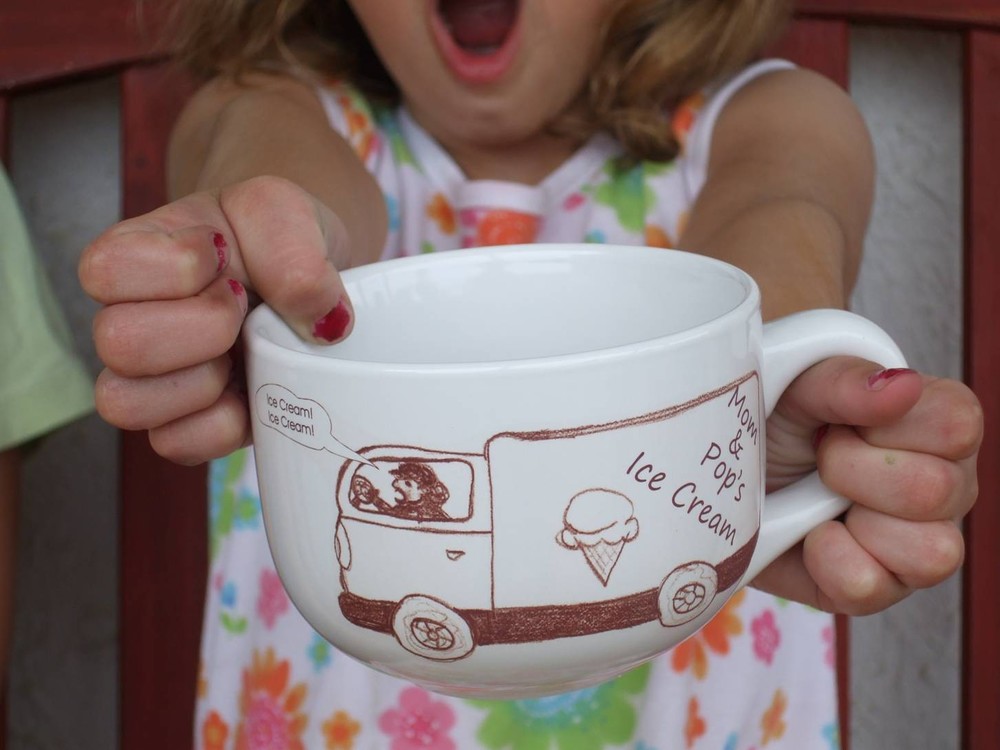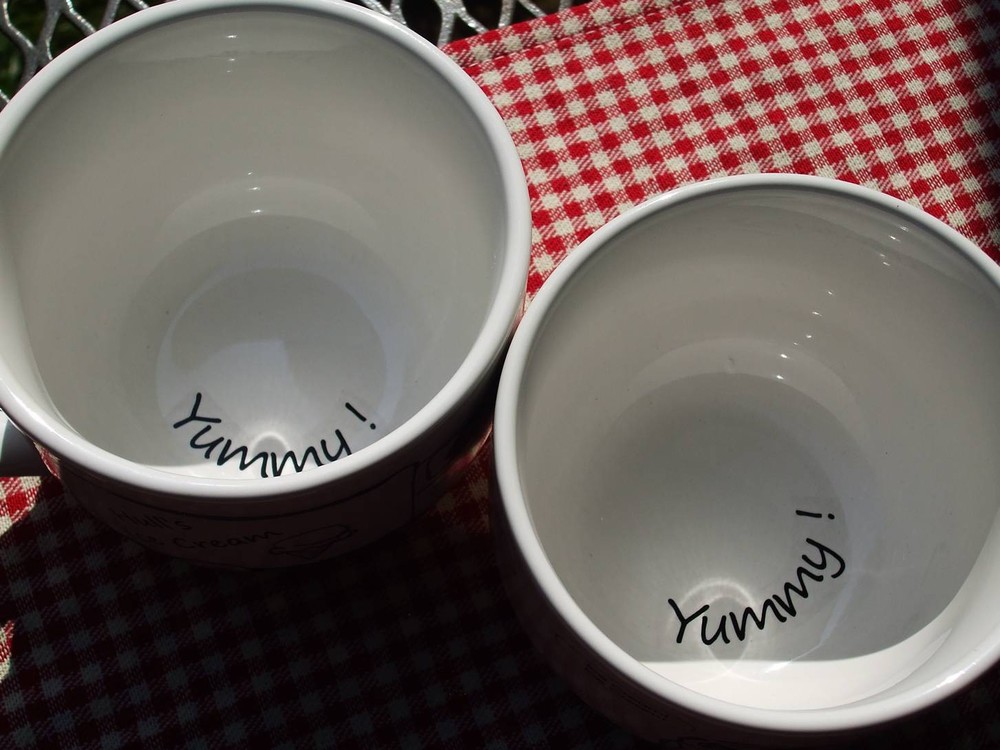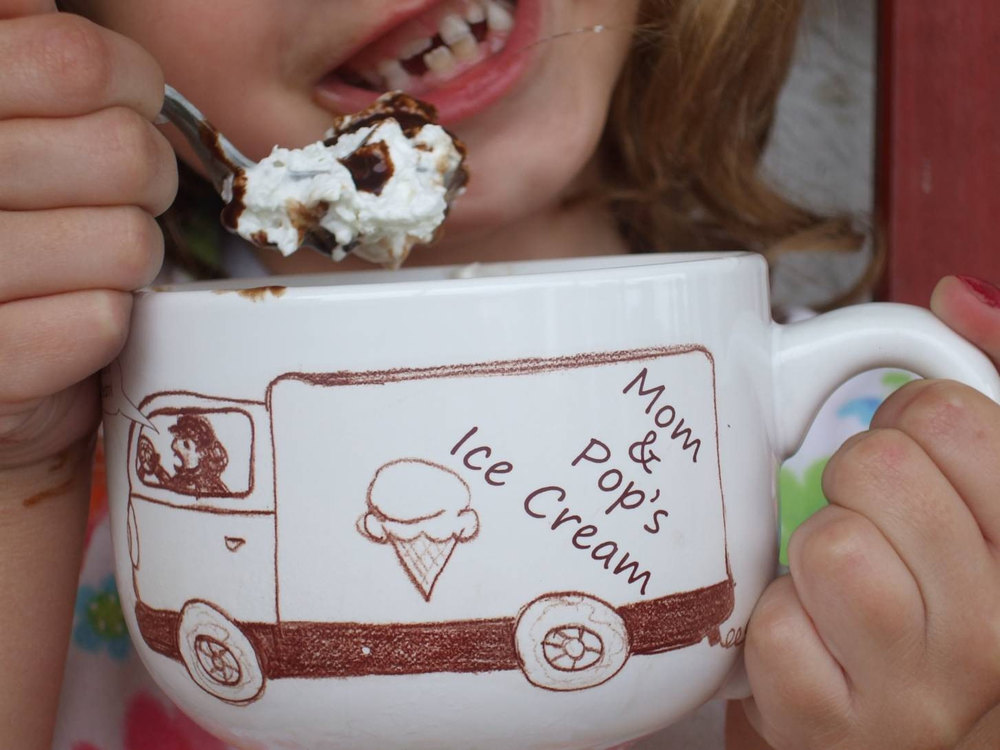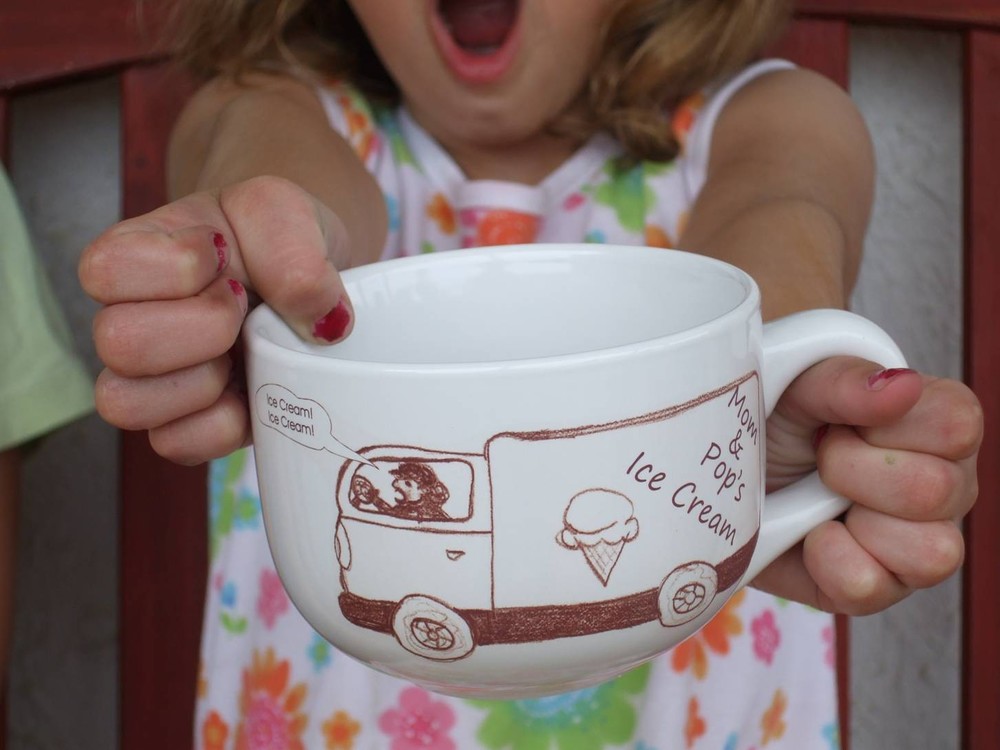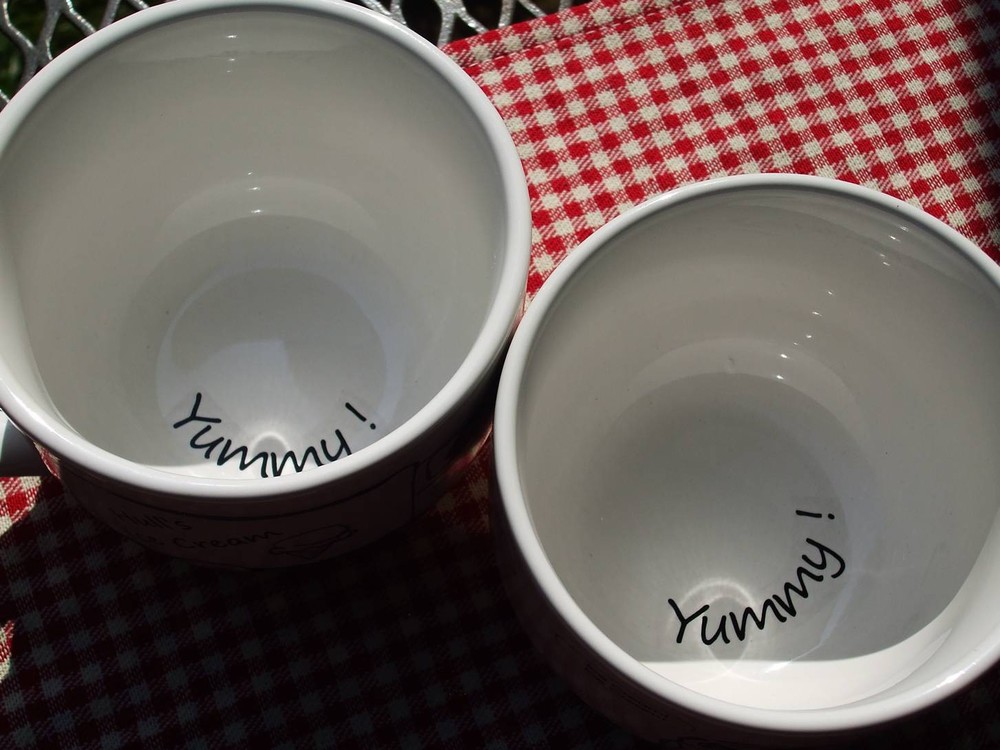 Personalized Ice Cream Man Bowls with Handles (set of 2)
Includes USPS Priority Mail Shipping - US.
Do you remember when the ice cream man came to your neighborhood? Everyone under the age of 14 would start screaming and running to their house for some money! The signal of summer, the ice cream man. Some things never change.

Great summer gift for yourself, to remind you to slow down and eat the ice cream! Personalize with your family's name or someone who doesn't want to share! We can even change what's in the balloon (keep it short though!)

When you're all done, there's a secret message at the bottom! Sweet summer fun! If this is a gift we can ship directly to the recipient and add a card with a note. Just let us know in the comments section or send us an email after purchase: happiestdaysdesigns@happiestdaysdesigns.com

Two porcelain china bowls with handles (large 16 oz latte cups). Great for ice cream or coffee or coffee ice cream! Use them the whole year through!

If this is a gift, we can direct ship to the recipient and include a card with a note. Just let us know in the comments or a quick email after you purchase.

Personalized. Fun hand created image in chocolate brown tones. Lettering chocolate brown as well.

Please put all your personalization names and dates in the comments box of the shopping cart. Please make sure all your dates and spelling are correct. If you would like a digital proof emailed to you, please provide an email address. You can put this in either the comments section of the shopping cart or you can email us. You will have 48 hours after the digital proof is sent to make changes prior to firing. No items can be returned once they are fired.

Since each item is custom created, it takes 2-3 weeks delivery from your order date.

PLEASE SEE OUR POLICIES SECTION REGARDING BREAKAGE DURING SHIPMENT.