Love Notes Heart Bowl filled with 20 Hearts & Tags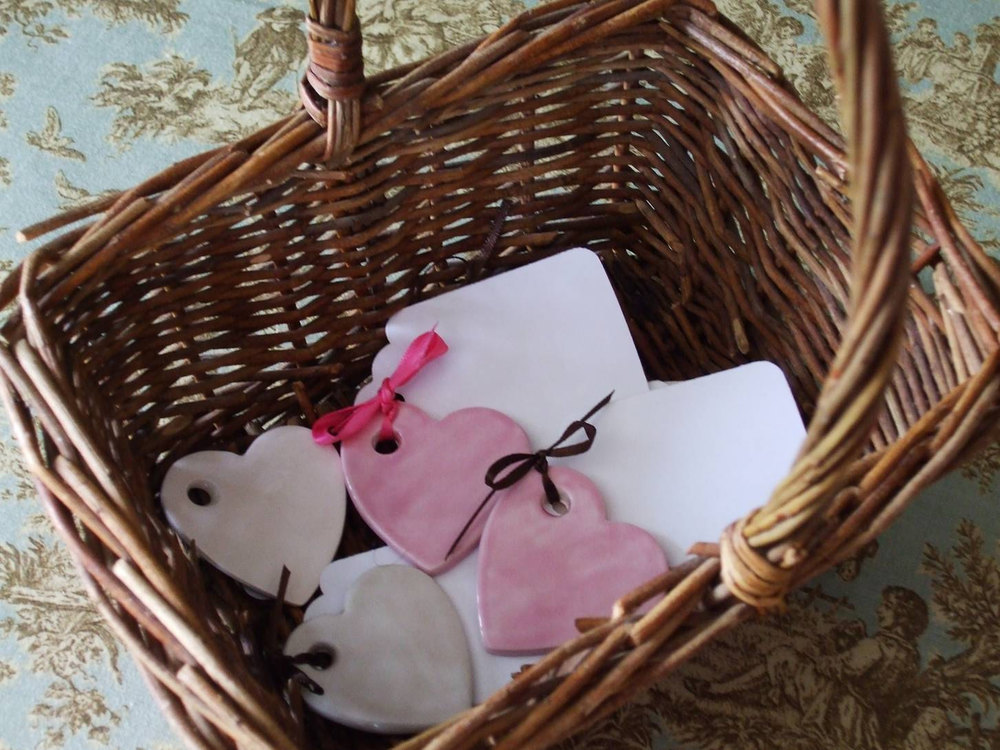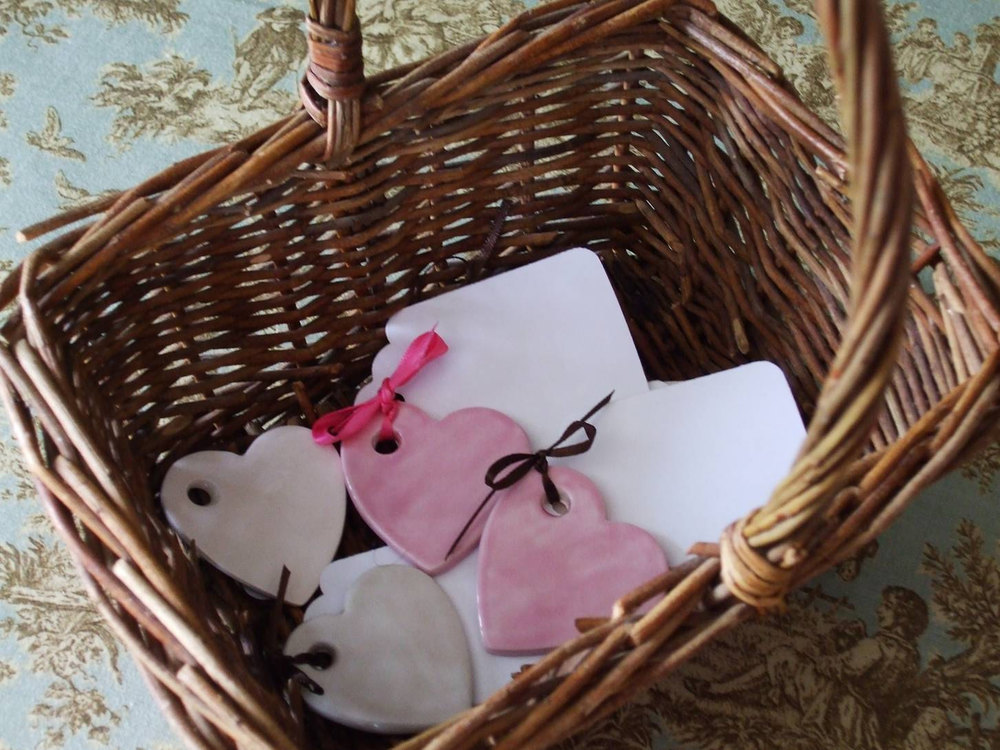 Love Notes Heart Bowl filled with 20 Hearts & Tags
Price includes USPS Priority Mail shipping - US.
Gorgeous hand sculpted bowl and 20 hearts with blank tags.Unique gift! Write the 20 ways you love them! Or Fantastic Guest Book Alternative. Extra hearts can be purchased as needed. Encourage friends and family to write you a sweet little note about this happiest day! This signature hand built set will be a beautiful conversation piece in your home well after the honeymoon is over. Check our listings to purchase more hearts or email us and we'll set up a custom listing.

Set of 20 sweet, elegant, and simple porcelain hearts tied with ribbon and attached with a blank tags . This set also includes a lovely hand built white glazed porcelain bowl to display the sweet little hearts and lovey notes from friends and family to remind you of your happiest day!

Choose your ribbon color: light pink, brown, lavender, & spring green. You may also choose the color of your hearts: light pink, , light green, light blue, light purple, yellow, and white.

Hearts are 2" inches and the tags are approx. 3"x2" inches. Free form shallow hand built porcelain bowl is approximately 12 inches wide and 9 inches long.

If this is a gift, we can direct ship to the recipient and include a card with a note. Just let us know in the comments or a email us.

Please allow 2-3 weeks for delivery.