Hearts, Stars and Dots Nesting Mixing Bowls (3)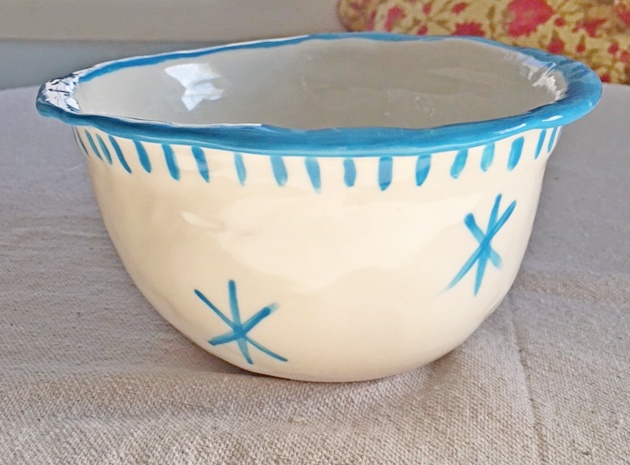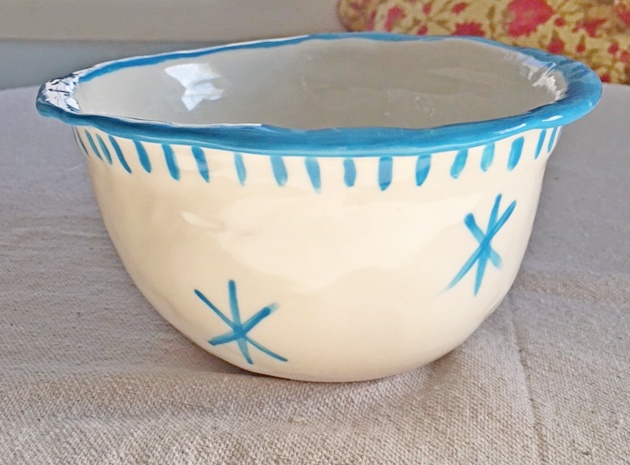 Hearts, Stars and Dots Nesting Mixing Bowls (3)
Price includes shipping. US only
A fantastic Valentine gift, wedding gift, anniversary gift, or birthday gift! This hand built porcelain mixing bowl set (3- large, medium, small) with its artisanal textured feel- organic and slightly wonky- and sweet hand glazed hearts, stars, and polka dots brighten up any day! Function, fun, and full of love. Fully food safe and dishwasher safe. Pottery is the 9th anniversary gift and you will score extra point with this one!
The large bowl bowl stands 5inches tall and 9.5 inches wide and holds approximately 10 cups. The medium bow stands 4 inches 7.5 inches wide and holds approximately 5 cups. The small bowl stands 3 inches tall 6 inches wide and holds approximately 3 cups. Since each bowl is custom made by slumping hand rolled porcelain into a mold- each one is unique and slightly different.
If this is a gift we can send directly to the recipient with a card and note. Just let us know in the comments section or in a email: happiestdaysdesigns@happiestdaysdesigns.com after purchase.
No items can be returned once they are fired.
Since each item is custom created, it takes 2-3 weeks delivery from your order date.
*** Please note in the unlikely case that breakage occurs during shipping, email us a picture of the broken item and we will happily replace it free of charge or shipping!***