Gratitude Leaves and Bowl (10 leaves)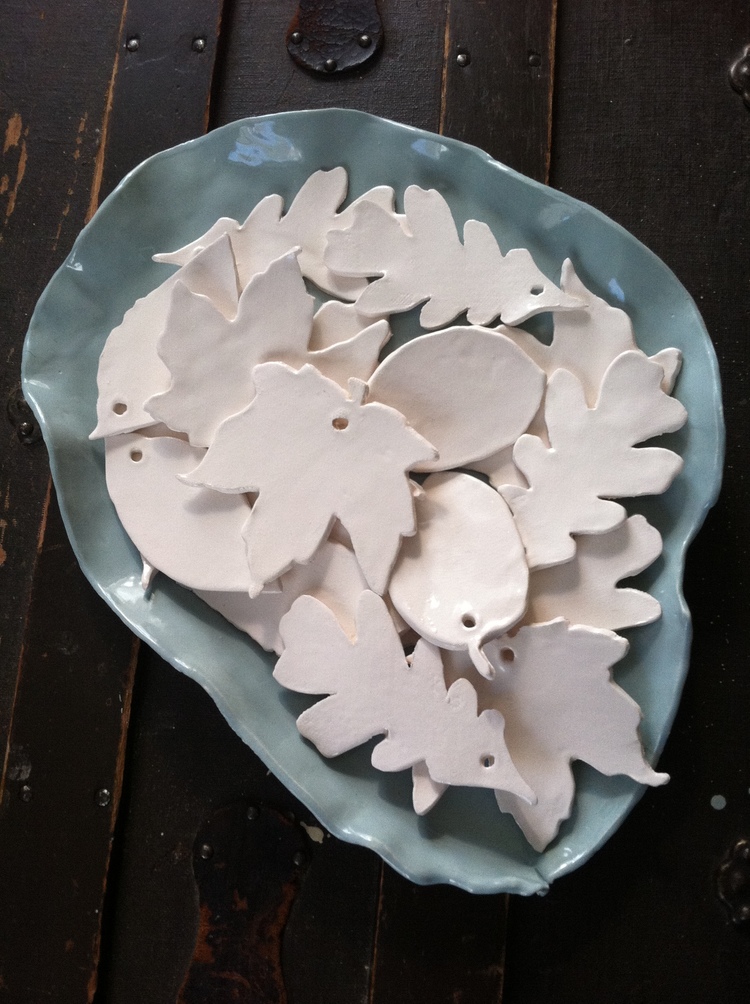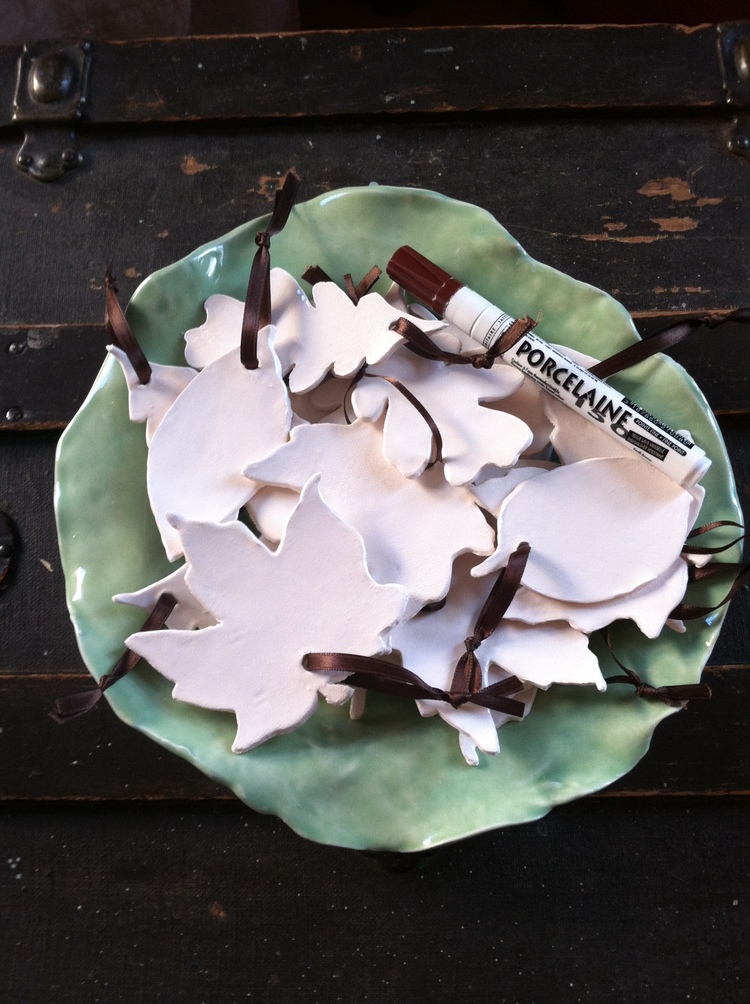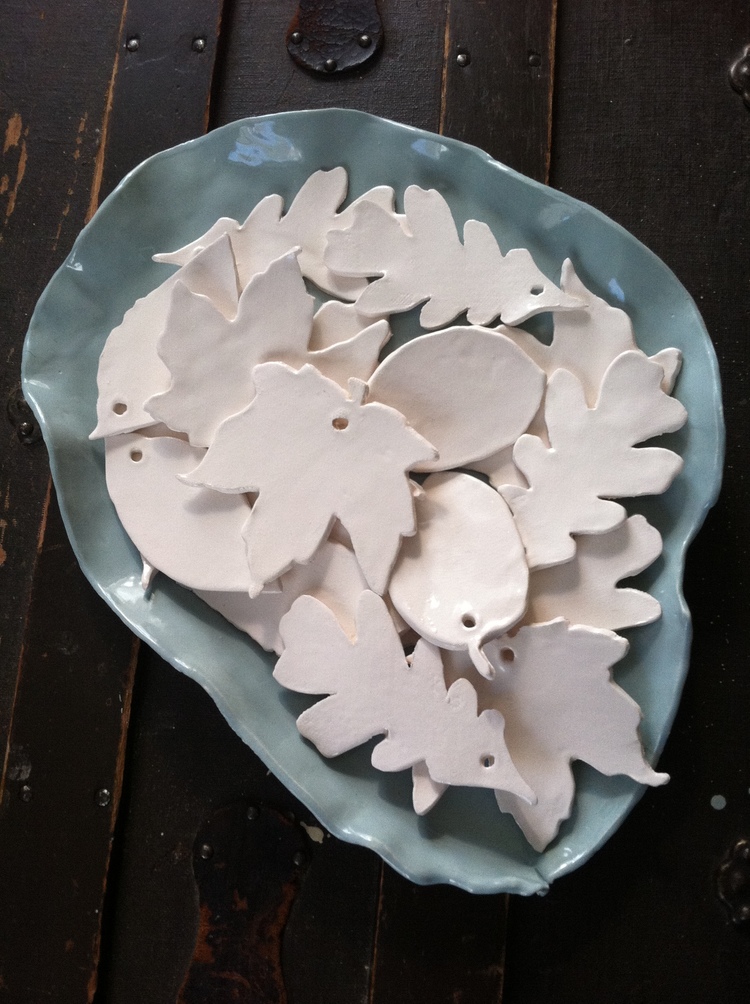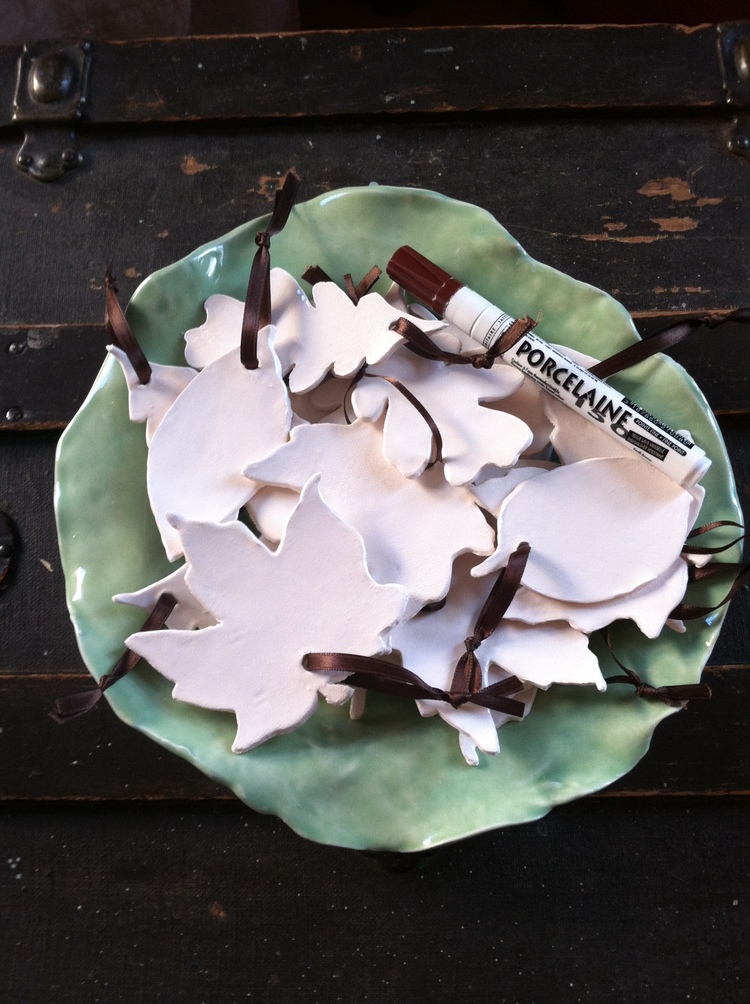 Gratitude Leaves and Bowl (10 leaves)
Price includes USPS Priority Mail shipping. US only.
Absolutely stunning hand built porcelain bowl with 10 hand cut porcelain leaves.
Platter/bowl comes in two color choices green or blue. Leaves have a small hole with ribbon to hang and decorate your home or table. Leaves glazed (white only) and unglazed sides on one side of the leaves . On the unglazed side use a sharpie or porcelain pen to write down why you are thankful this Thanksgiving season! Add new leaves every year! Lovely to suspend over the Thanksgiving table or to use as a napking ring.
Size (approximate- due to hand made nature) - Platter- 8"x6" and leaves 2" to 2 1/2"
If you would like to add additional leaves to your set- $2 per leaf when ordering set. I will send you a paypal invoice for the extra leaves after you order.
This item is custom made to order. Please designate your platter/bowl color choice - green or blue in the comments section for your platter.
Introductory price! Limited quantity!
Must order before November 10th for Thanksgiving delivery!
Takes 2-3 weeks from order to delivery.
In the unlikely event that your purchase breaks during shipment. Please send us a picture of the broken item and we will gladly re-make and re-ship your damaged goods at no additional cost.