Mix It! Large Mixing Bowl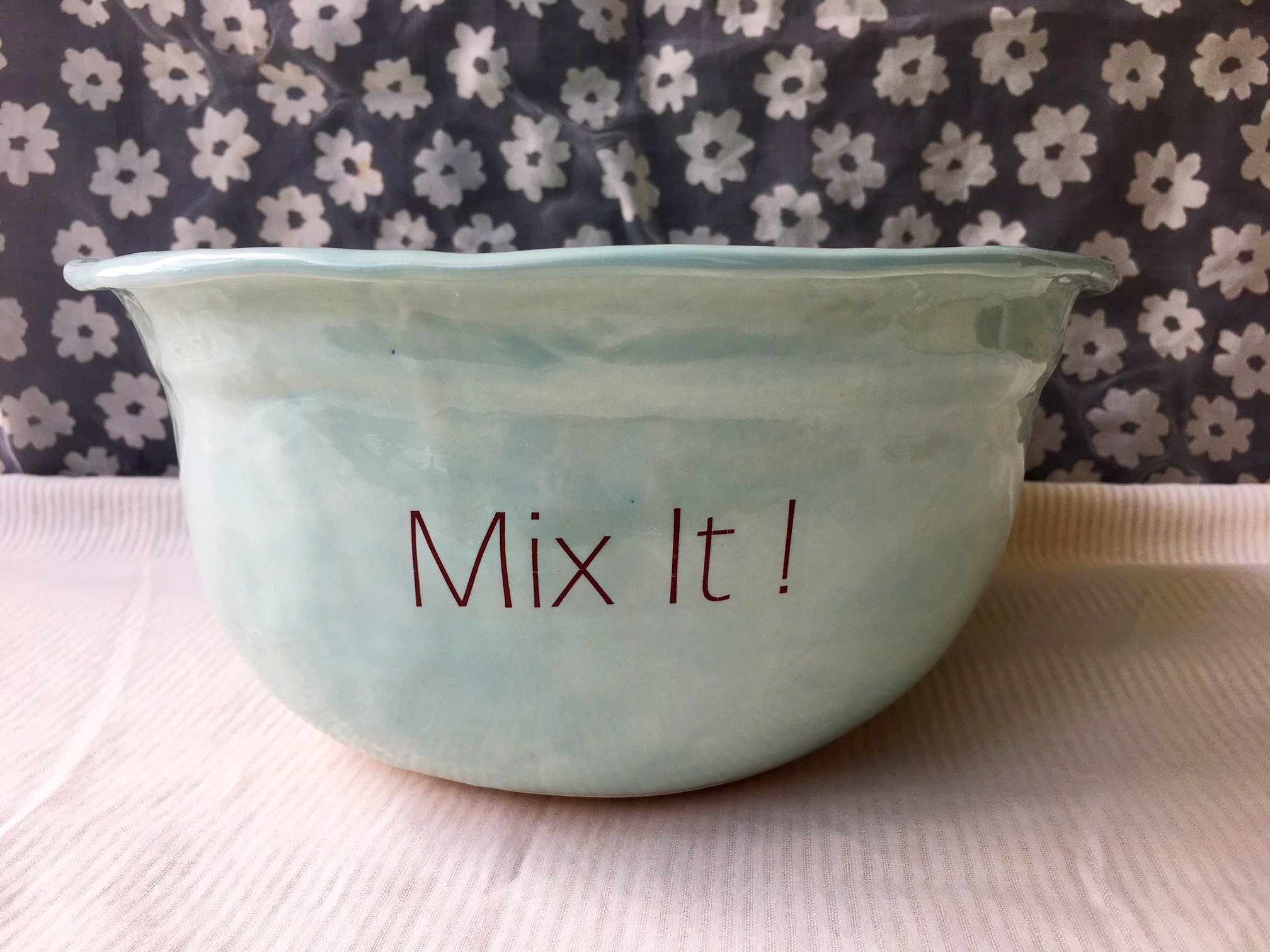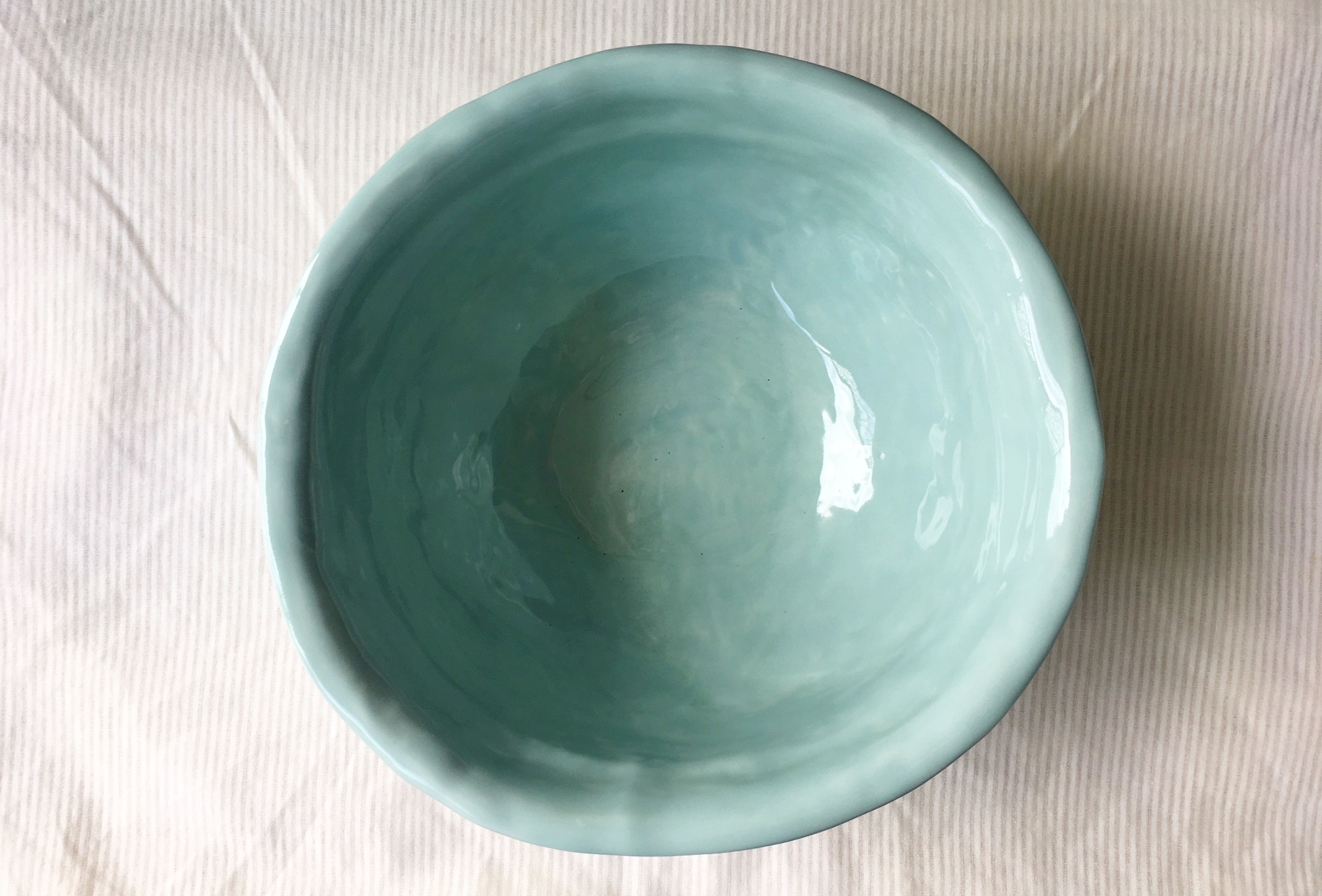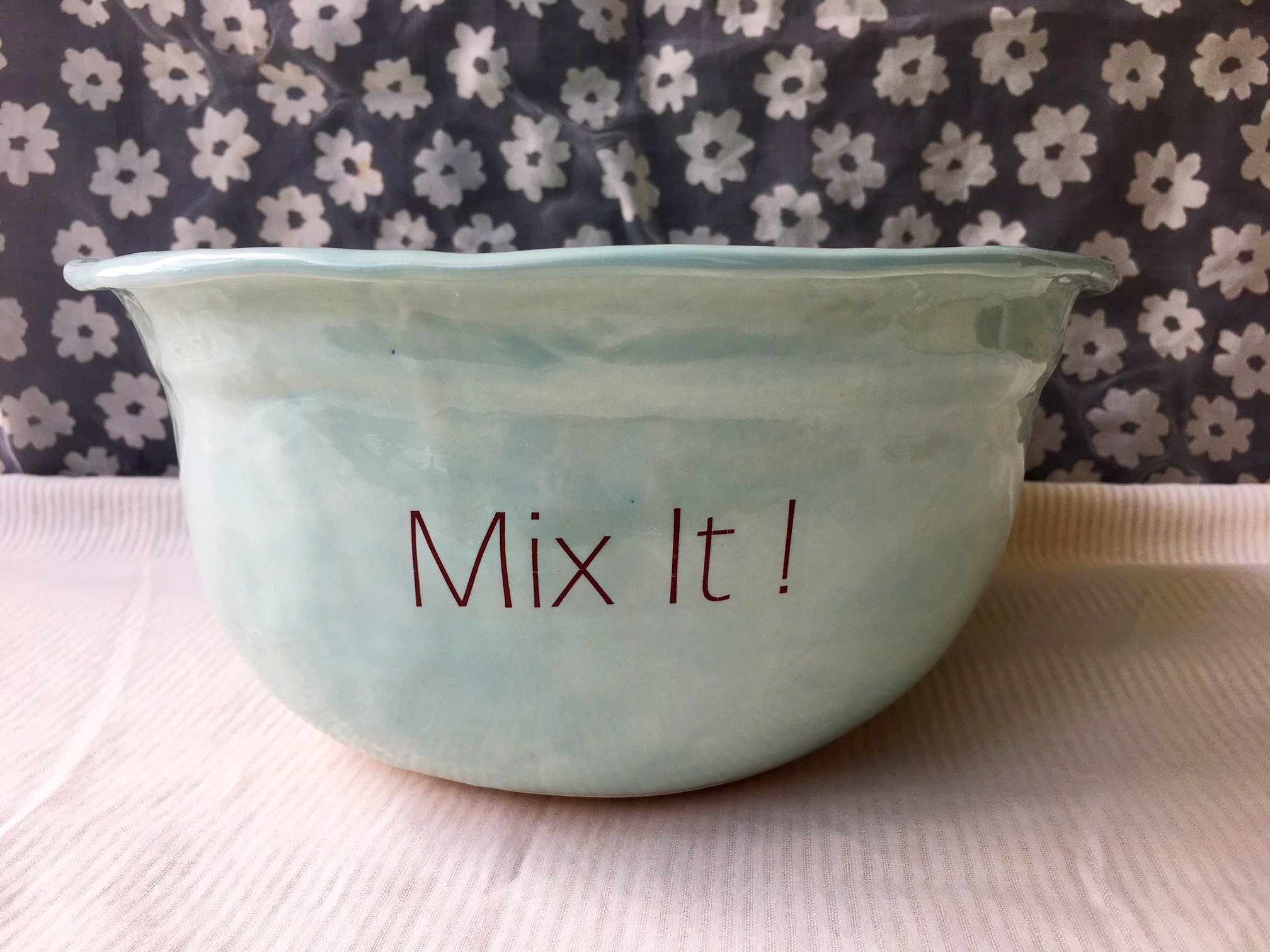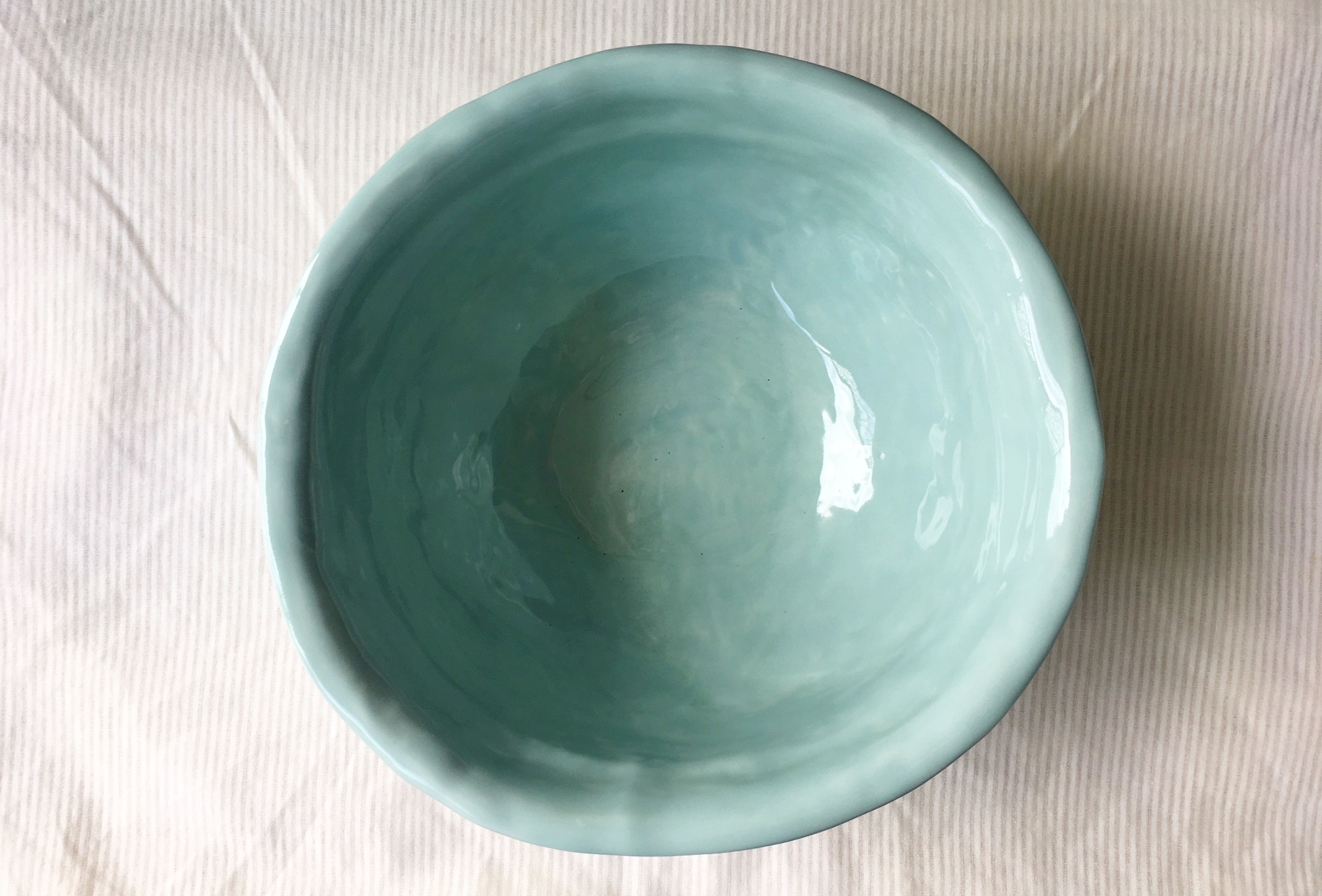 Mix It! Large Mixing Bowl
Price includes Priority Mail shipping. US only.
Lovely mixing bowl (blue show) urging you to Mix it! Mix up some muffins or cake or anything you want! This roomy sturdy and lovely bowl works well to mix up the meal or serve it. You may choose from four colors- as seen in the last photo on heart swatches.
The bowl stands 5 inches tall and 9.5 inches wide and holds approximately 10 cups. Since each bowl is custom made by slumping hand rolled porcelain into a mold- each one is unique and slightly different.
No items can be returned once they are fired.
Since each item is custom created, it takes 2-3 weeks delivery from your order date.
*** Please note in the unlikely case that breakage occurs during shipping, email us a picture of the broken item and we will happily replace it free of charge or shipping!***