Heart Carved Candle Holders ( Set of 2)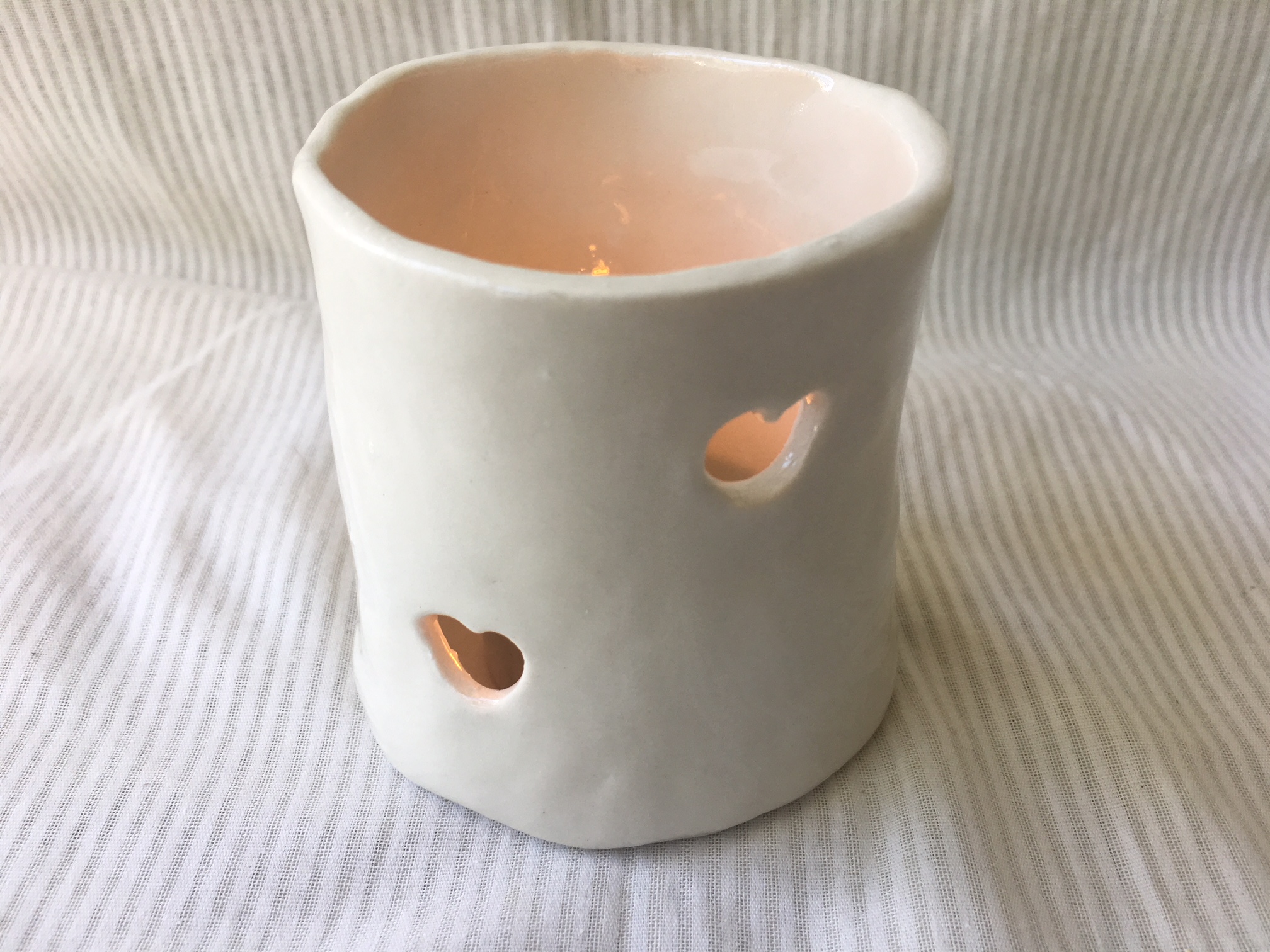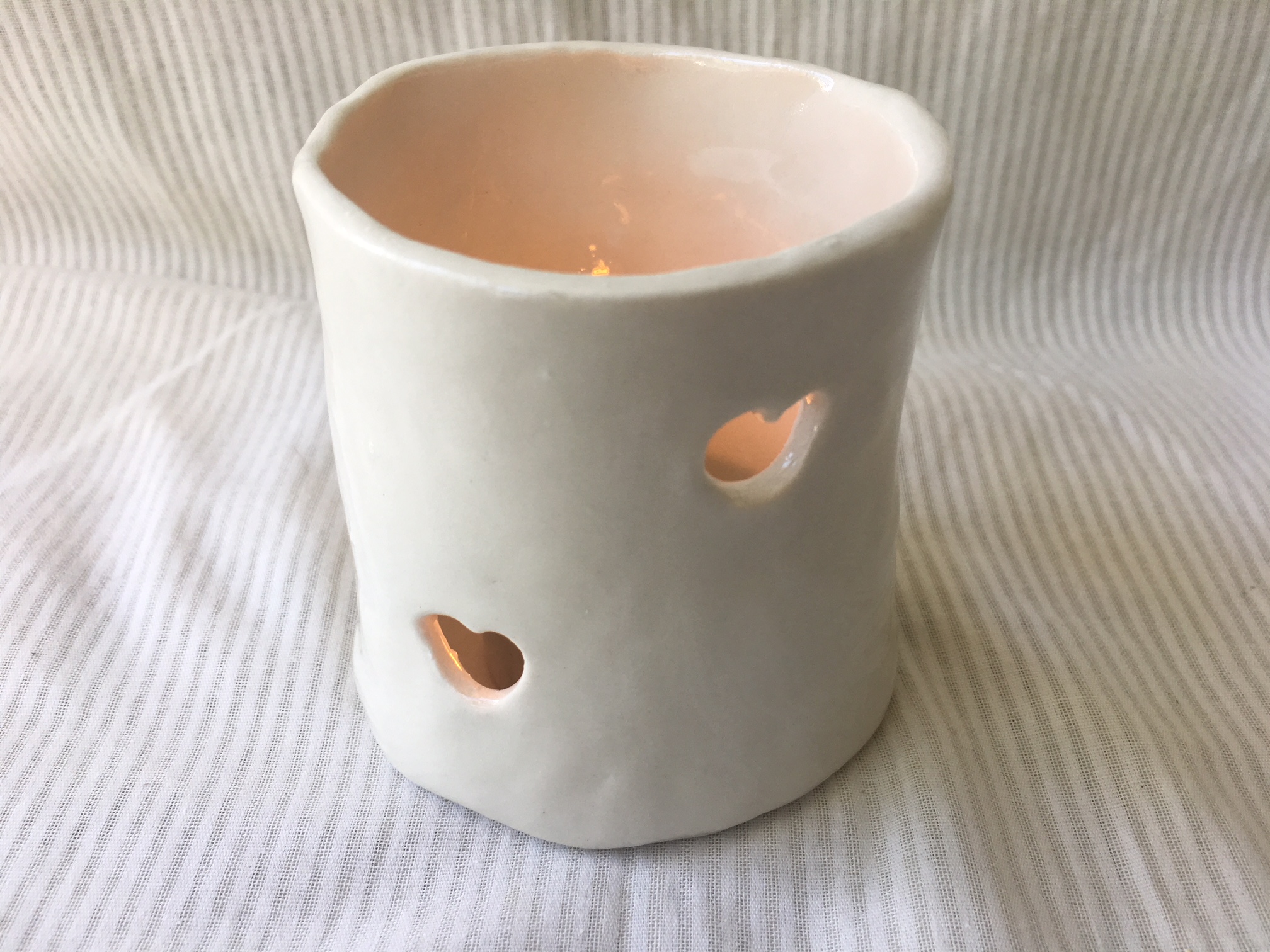 Heart Carved Candle Holders ( Set of 2)
Price includes Priority shipping. US only.
Sweet hand carved hearts shapes allow heart shaped light illuminate this adorable tea light set. The porcelain glows with the candle light- perfect addition to any decor. Lovely wedding or house warming gift or just for yourself! Set includes 2 tea light candles. Large holder is 3" h x 3"w and the smaller is 2.5" h x 2.5" w.
I hand roll the porcelain and then shape into a cylinders and add the bottoms. I allow it to dry for about 8 hours then hand carve each heart shape out of the porcelain. It finishes drying and then is kiln fired to bisque. Glazed and then kiln fired at high temp for 12 hours. Then its ready for you!
If this is a gift, we can direct ship to the recipient and include a card with a note. Just let us know in the comments or a quick email after you purchase.

Since each item is custom created, it takes 2-3 weeks delivery from your order date. There are no refunds once we ship.

*** Please note in the unlikely case that breakage occurs during shipping, email us a picture of the broken item and we will happily replace it free of charge or shipping!***