Elbows Off the Table and Thank You ( or Please) Flour Sack Towels ( Set of 2)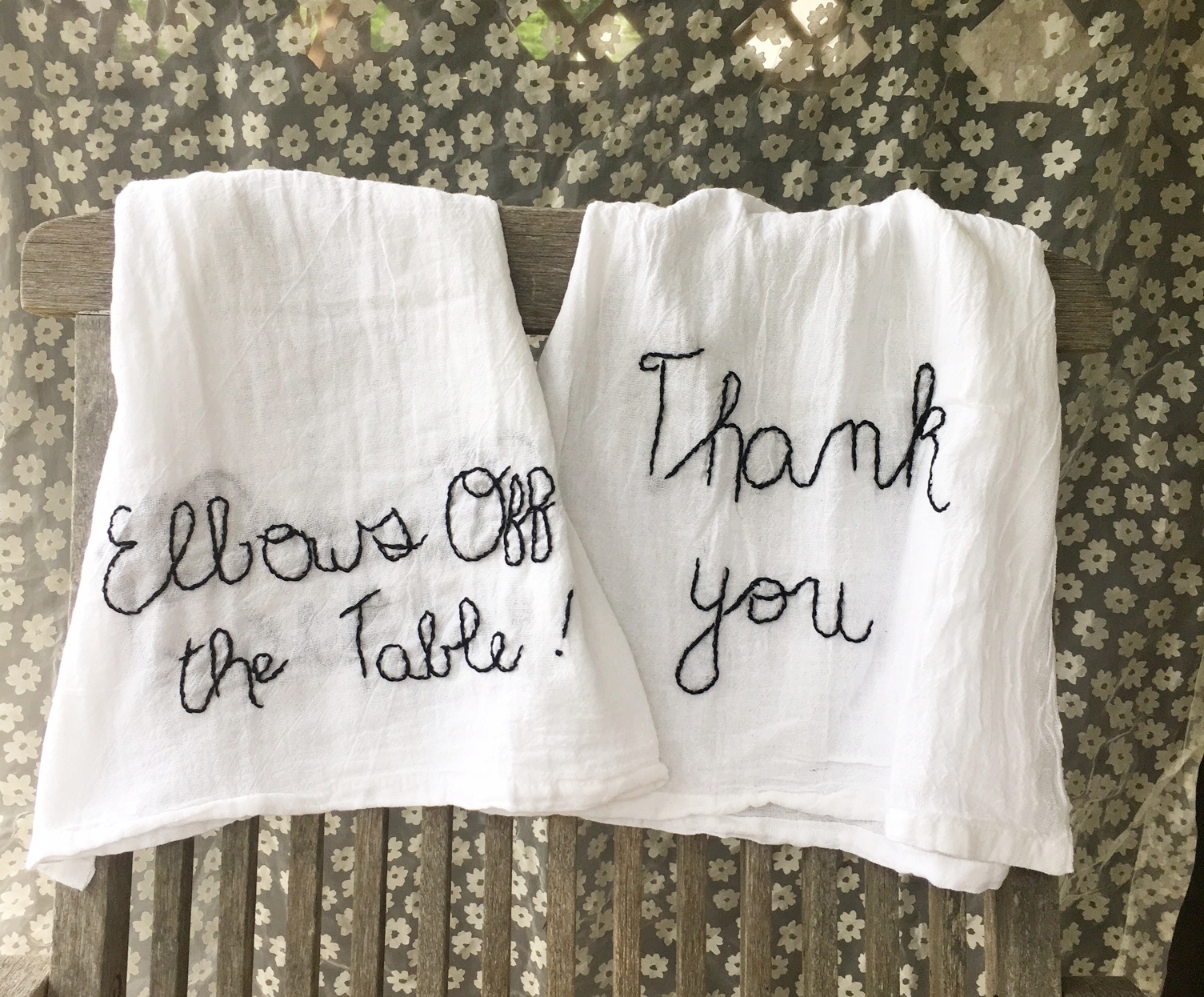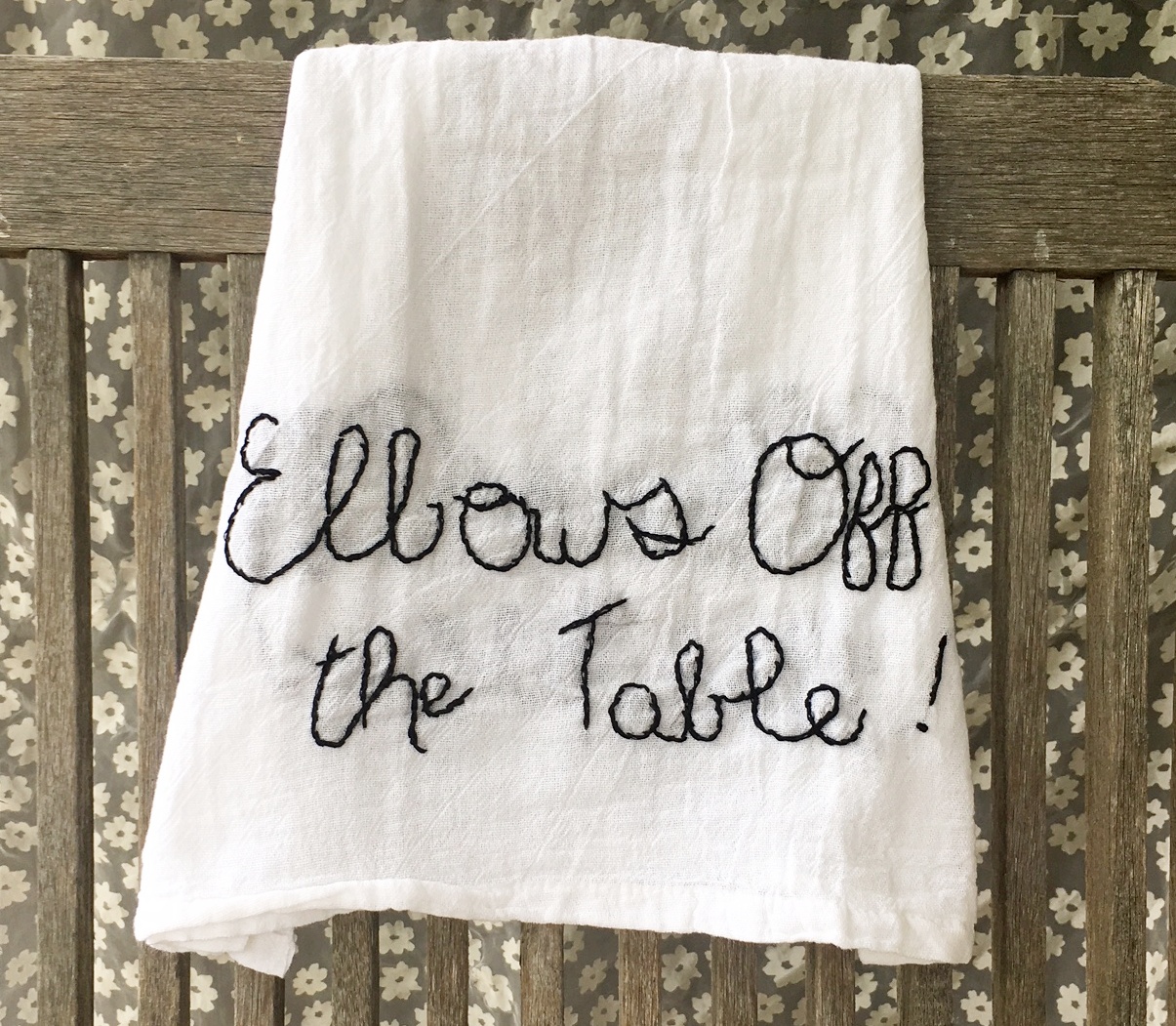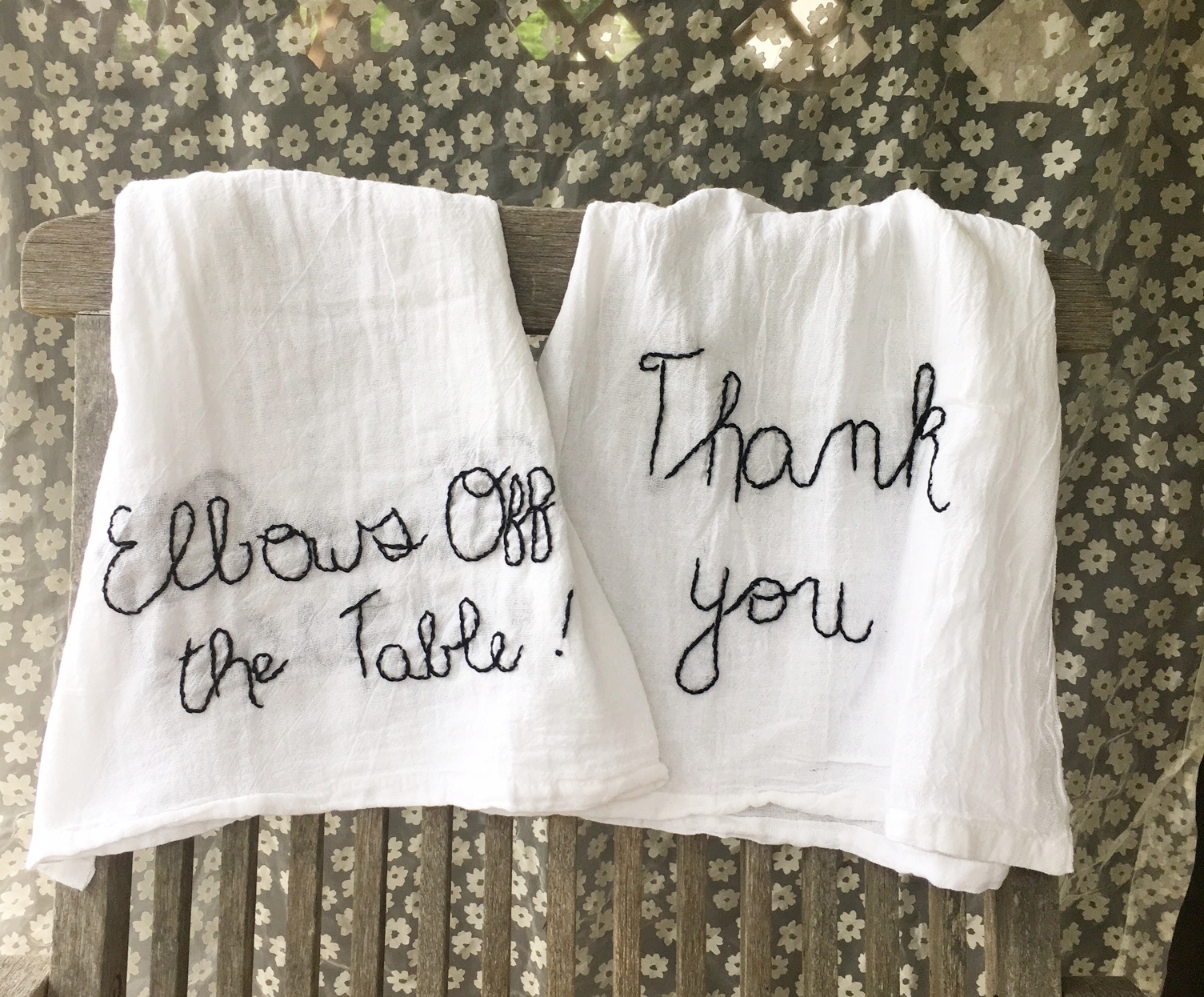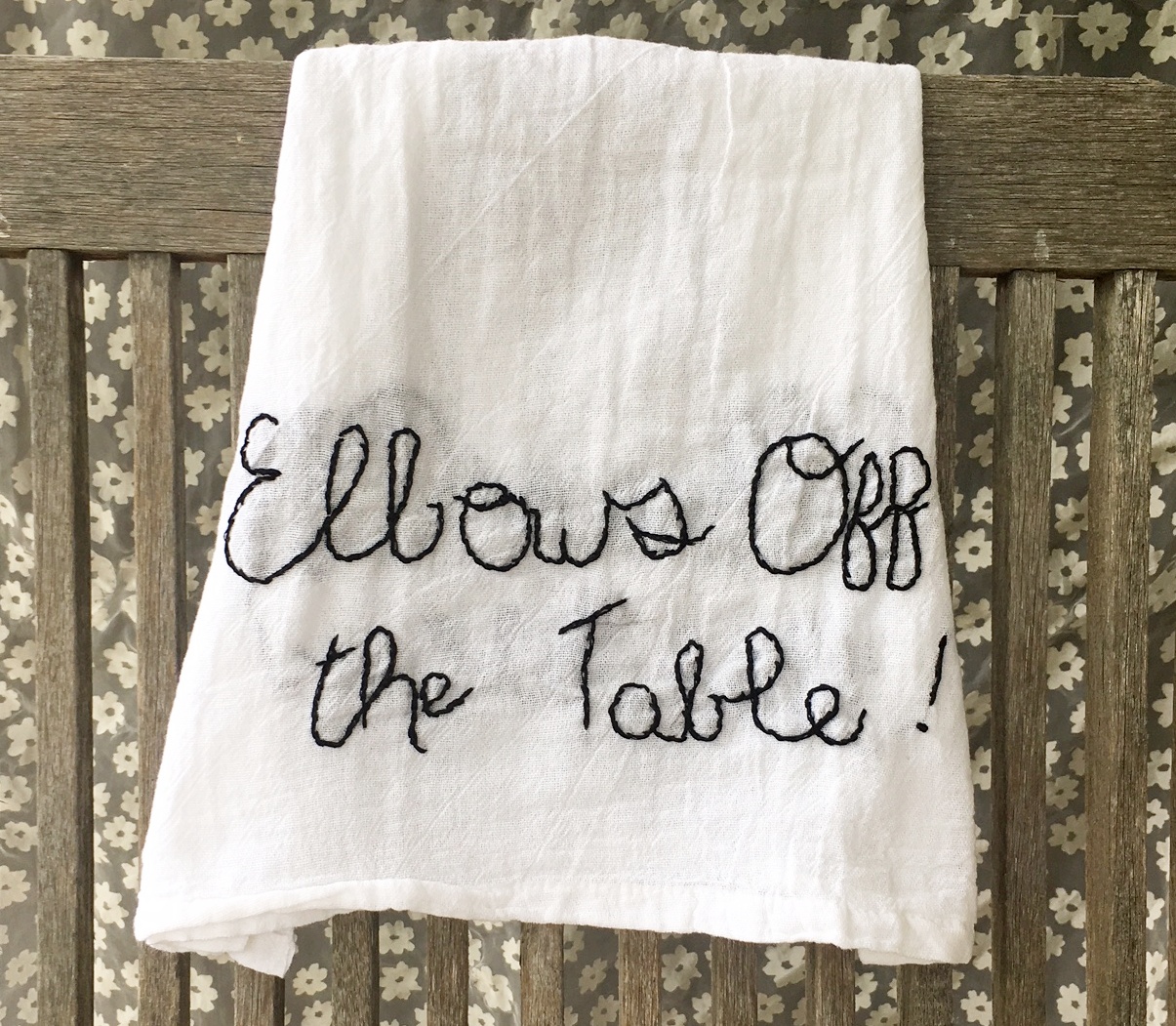 Elbows Off the Table and Thank You ( or Please) Flour Sack Towels ( Set of 2)
Priority Shipping Included. US only. Ships in 2-3 days.
Set of two, hand embroidered flour sack towels. Size: 28"x29"- all cotton. Second towel can be either Please or Thank-you. You choose. Put your choice in the comments section at check out.
Mind your manners! Perfect in the kitchen for drying the dishes or cute decorating towel over the oven handle. Sweet thank - you gift, hostess gift, housewarming gift, or little pick me up for yourself.
Check out the blog on how these were made and you can always DIY this yourself :)