Ruffles and Heart Square Polka Dot Plates set of 8 (4/4)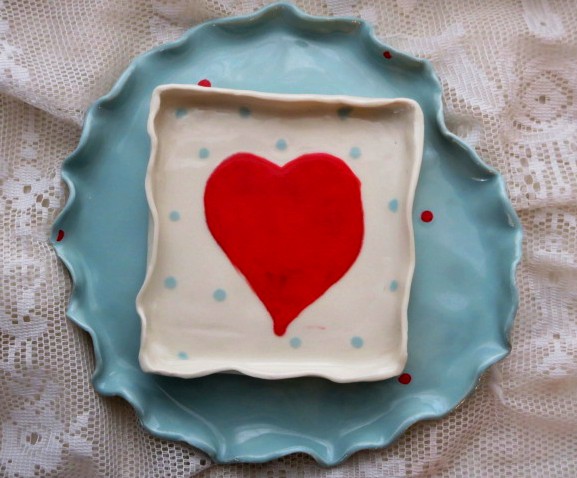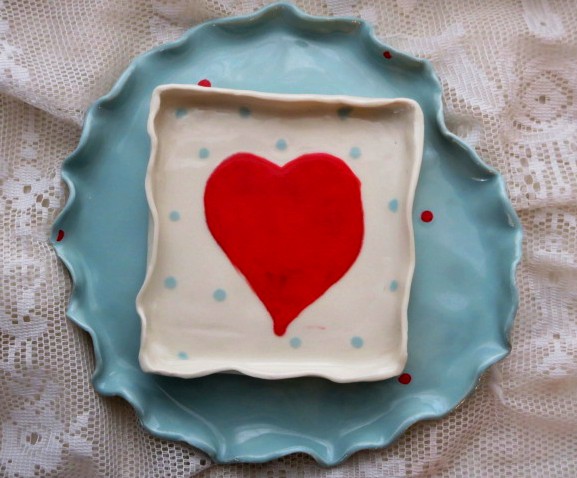 Ruffles and Heart Square Polka Dot Plates set of 8 (4/4)
USPS Priority Mail shipping is included. Domestic Only.
Set of eight (four ruffle plates and four square heart plates). Perfect for everyday happy! Completely food safe and dishwasher safe. Both are a perfect size- not too big and not too small. The square heart plate is 5.5x5.5"". The ruffle plate is approximately 7.5" to 8" in diameter. You choose color combinations: White with red heart and blue dots or Blue with red heart and red dots. Other colors in last picture.
Please put all your color choices in the comments box. No items can be returned once they are fired.
Since each item is custom created, it takes 2-3 weeks delivery from your order date.
*** Please note in the unlikely case that breakage occurs during shipping, email us a picture of the broken item and we will happily replace it free of charge or shipping!***