Lake Platter/Bar Tray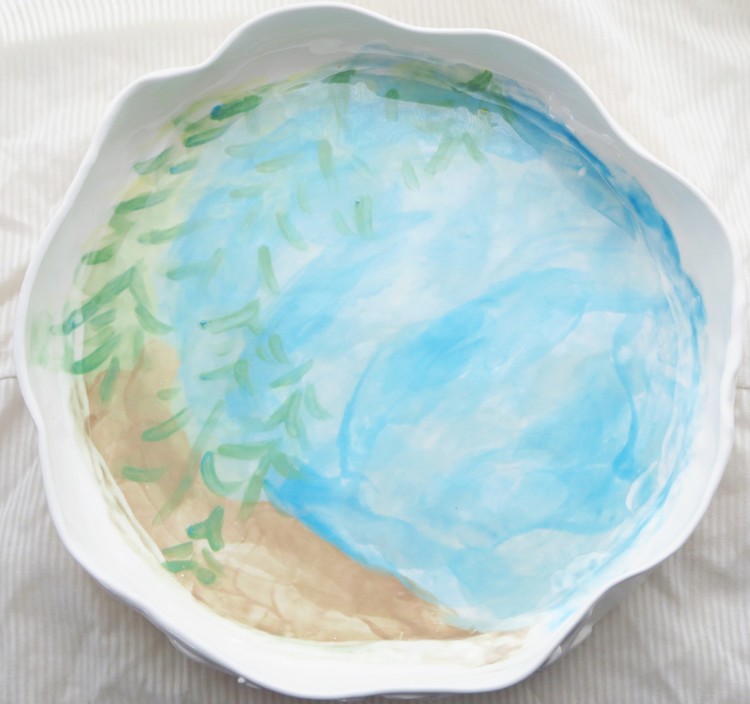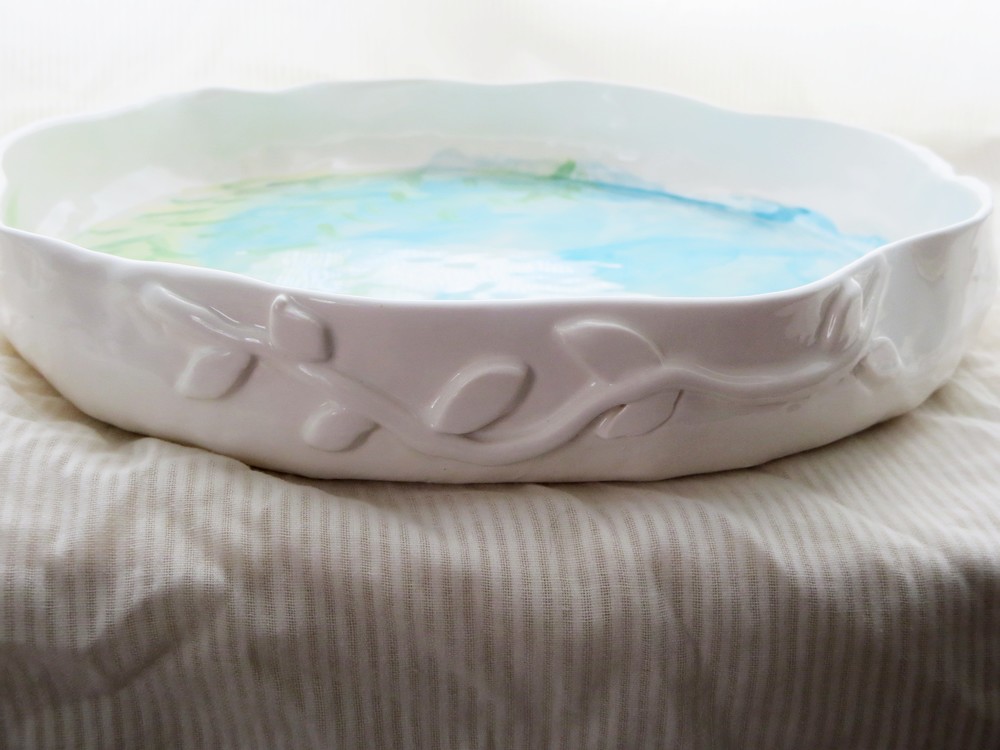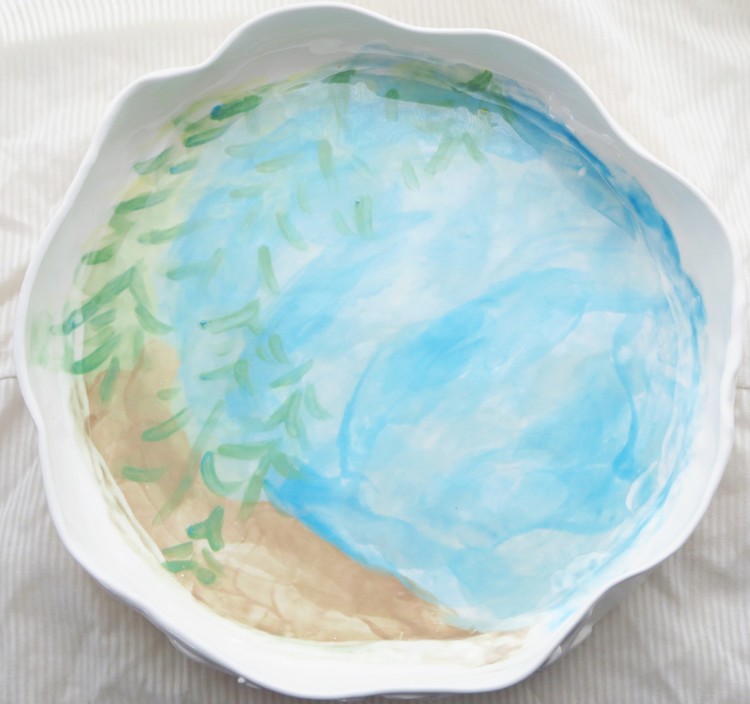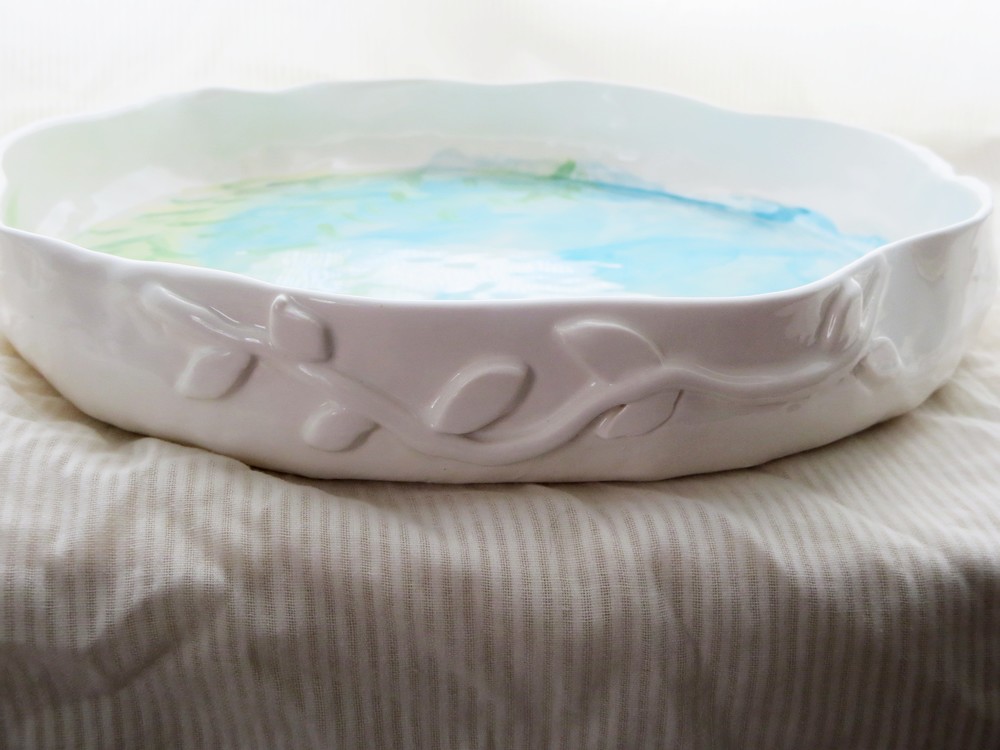 sale
Lake Platter/Bar Tray
Includes USPS Priority Shipping. US only.
Gorgeous lake inspired porcelain tray or platter. The generous 11" diameter and 2" high sides, makes it multi-functional for bar glasses and drinks or on the table as a serve ware piece. Imagine the excitement if you were on the receiving end of this lovely gift!
I hand roll out the slab of porcelain and cut to the appropriate size and shape. I then attach a side ribbon for the side wall and finally cut out and applique the vine and leaf detail and attach. The piece dries for 3-5 days and is then kiln fired. I then hand glaze and under glaze the gorgeous design the water, the trees, and the lake shore to the bottom of the piece. I apply a lovely creamy white glaze to the the side walls of the platter. I fire again to cone 6- making the piece incredibly strong, durable, and light! This piece is food and dishwasher safe!
Since each item is custom created, it takes 2-3 weeks delivery from your order date.
*** Please note in the unlikely case that breakage occurs during shipping, email us a picture of the broken item and we will happily replace it free of charge or shipping!***