Personalized Tree of Life Cake Plate and Dome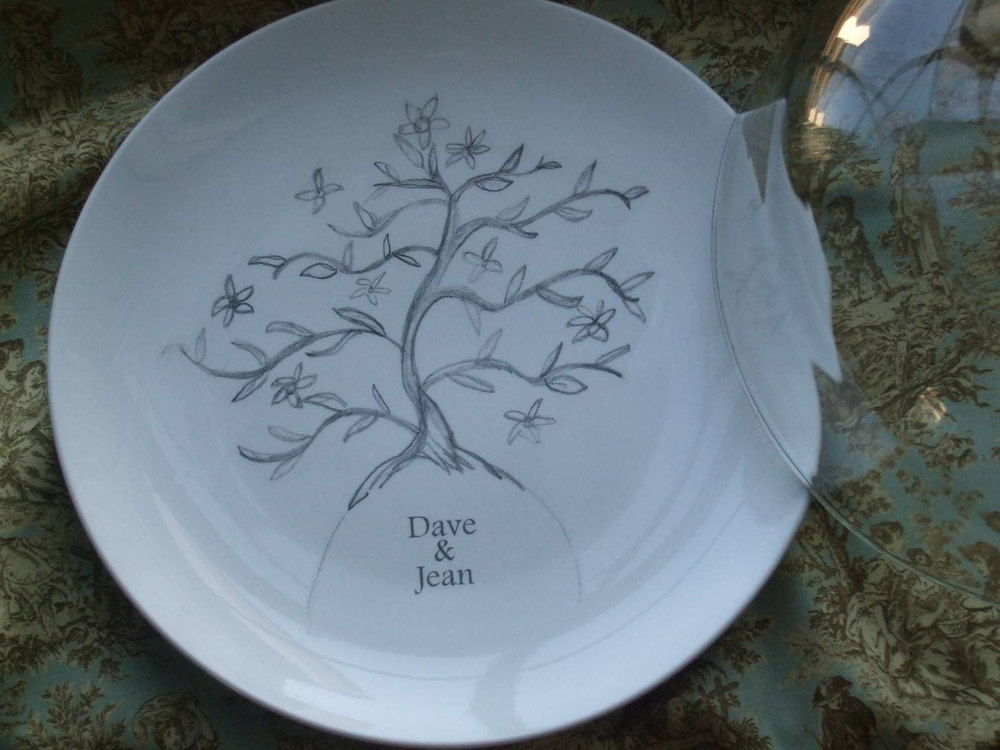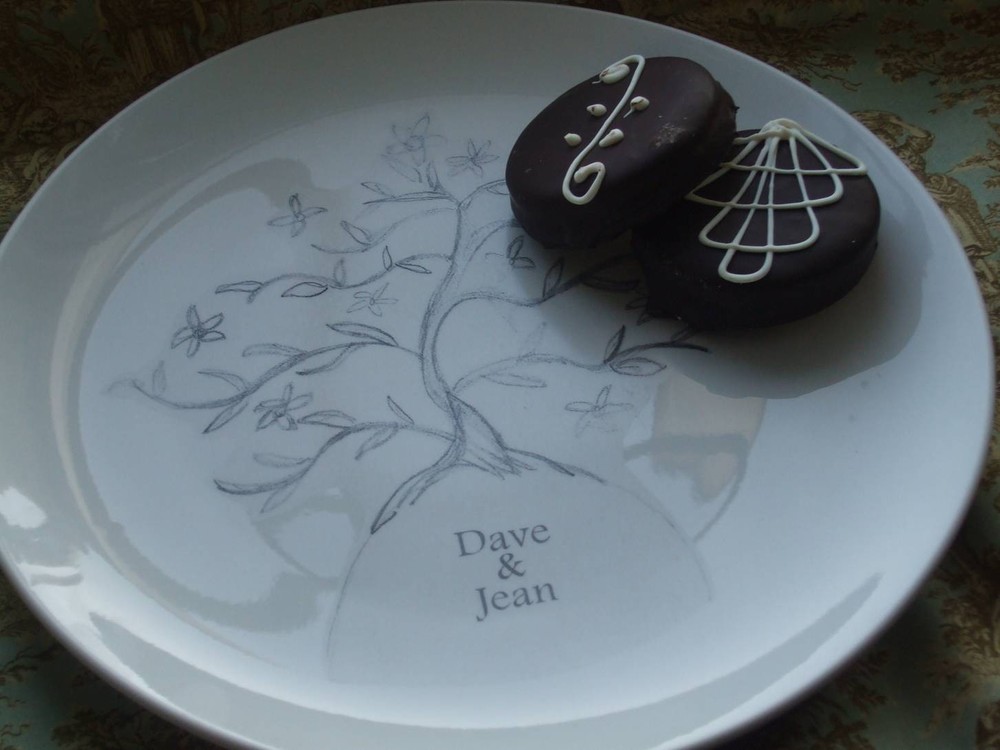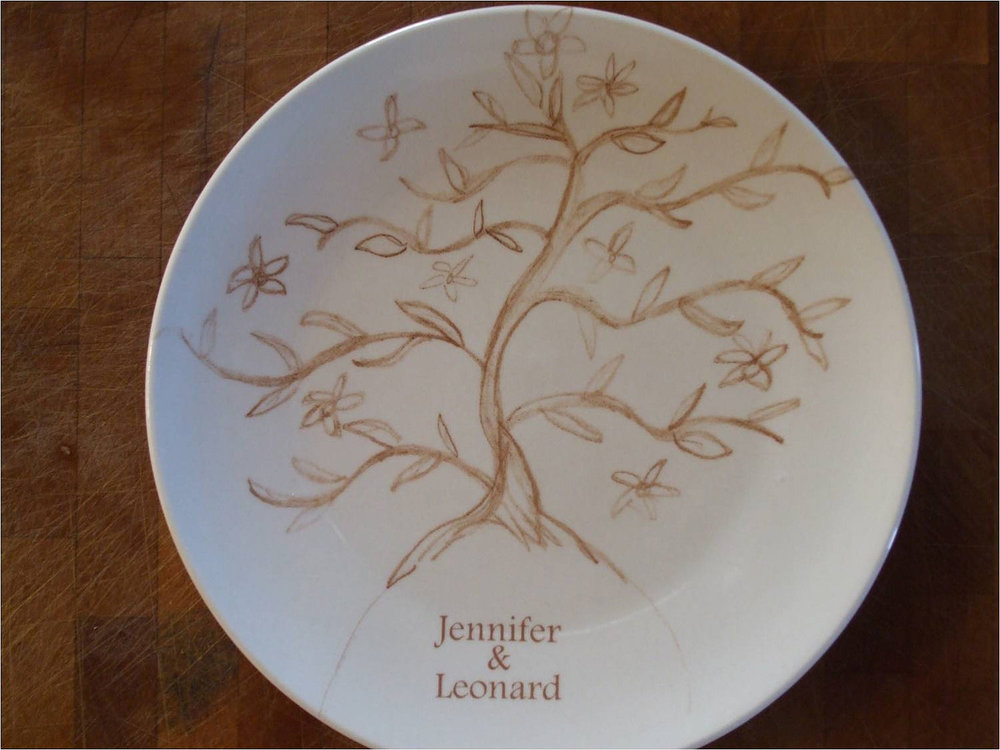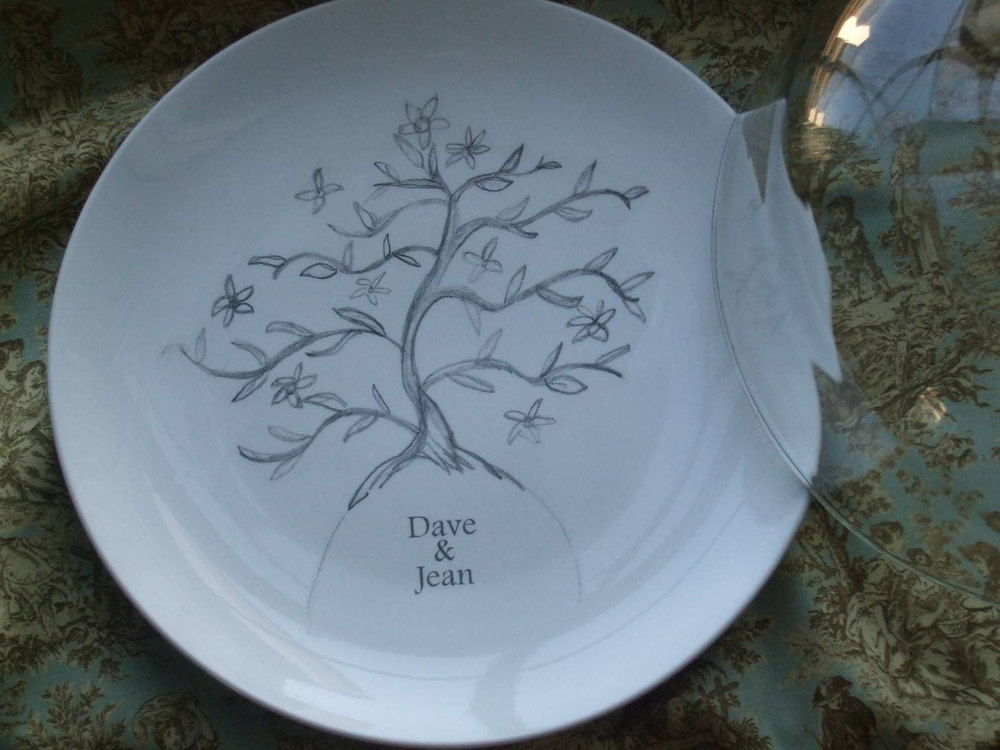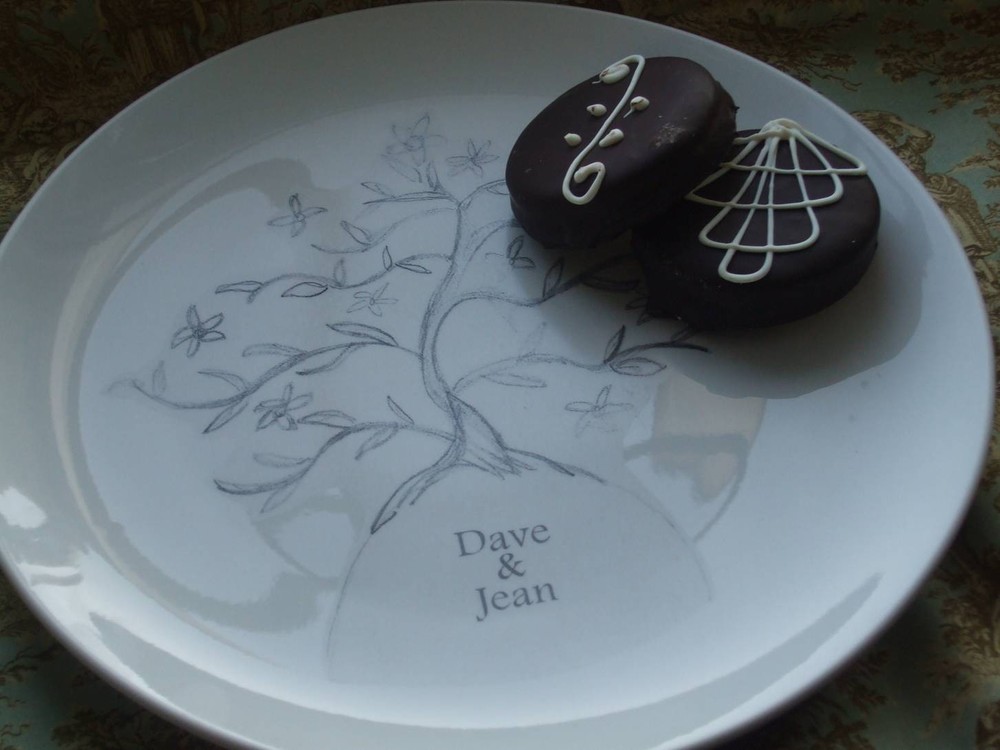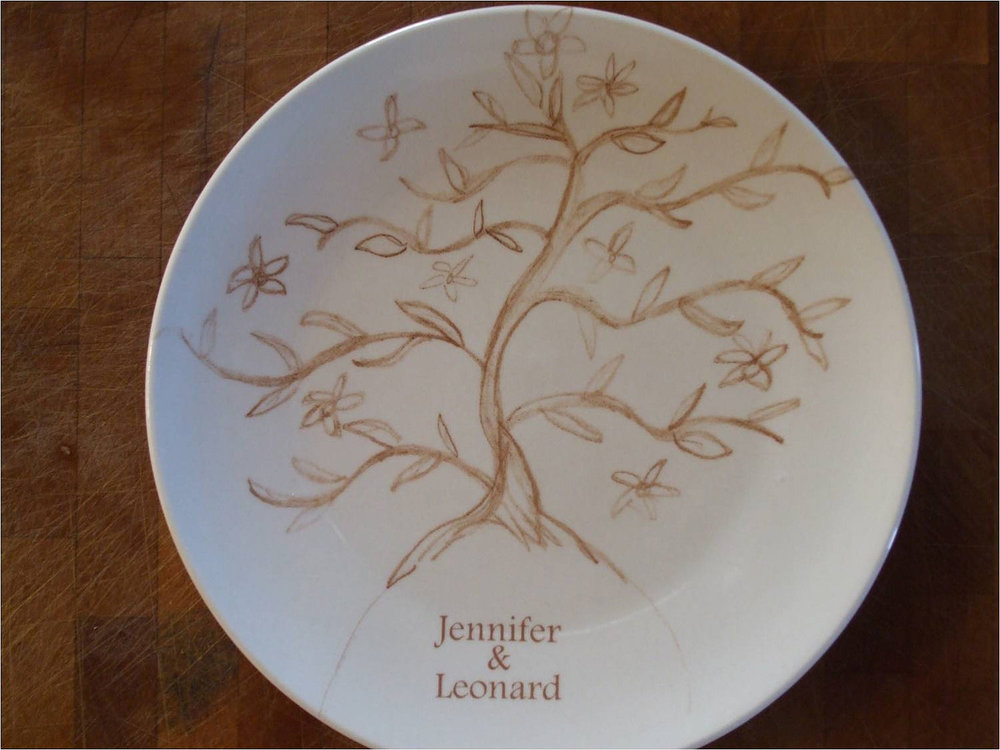 Personalized Tree of Life Cake Plate and Dome
Includes USPS Parcel Post Shipping - US.
Timeless Tree of Life Design. Perfect as a wedding gift,commitment gift, ketubah, and anniversary gift. Take home the top tier of your wedding cake on this cake plate with dome and serve for breakfast the next morning as you open gifts as a couple. Every anniversary celebrate again with a new cake! Personalize with the couples names, wedding date, or your own special message. One 12 inch white porcelain china cake plate and one glass cake dome. Lovely sepia brown lettering and hand created image, kiln fired. Food safe, microwave safe, and dishwasher tolerant.

If this is a gift, we can direct ship to the recipient and include a card with a note. Just let us know in the comments or a quick email after you purchase: happiestdaysdesigns@happiestdaysdesigns.com

If you would like to order a combination of Tree of life coordinating dessert plates and mugs, or need more or less than our other Tree of Life listings, email us and we'll set up a custom listing.See our other listing for matching Tree of Life dessert plate and mugs, and cake plate (without glass dome).

Please put all your personalization names and dates in the comments box of the shopping cart. Please make sure all your dates and spelling are correct. If you would like a digital proof emailed to you, please provide an email address. You can put this in either the comments section of the shopping cart or you can email us. You will have 48 hours after the digital proof is sent to make changes prior to firing. No items can be returned once they are fired.

Since each item is custom created, it takes 2-3 weeks delivery from your order date.

*** Please note in the unlikely case that breakage occurs during shipping, email us a picture of the broken item and we will happily replace it free of charge or shipping!***
Includes USPS Parcel Post Shipping - US.
Timeless Tree of Life Design. Perfect as a wedding gift,commitment gift, ketubah, and anniversary gift. Take home the top tier of your wedding cake on this cake plate with dome and serve for breakfast the next morning as you open gifts as a couple. Every anniversary celebrate again with a new cake! Personalize with the couples names, wedding date, or your own special message. One 12 inch white porcelain china cake plate and one glass cake dome. Lovely sepia brown lettering and hand created image, kiln fired. Food safe, microwave safe, and dishwasher tolerant.

If this is a gift, we can direct ship to the recipient and include a card with a note. Just let us know in the comments or a quick email after you purchase: happiestdaysdesigns@happiestdaysdesigns.com

If you would like to order a combination of Tree of life coordinating dessert plates and mugs, or need more or less than our other Tree of Life listings, email us and we'll set up a custom listing.See our other listing for matching Tree of Life dessert plate and mugs, and cake plate (without glass dome).

Please put all your personalization names and dates in the comments box of the shopping cart. Please make sure all your dates and spelling are correct. If you would like a digital proof emailed to you, please provide an email address. You can put this in either the comments section of the shopping cart or you can email us. You will have 48 hours after the digital proof is sent to make changes prior to firing. No items can be returned once they are fired.

Since each item is custom created, it takes 2-3 weeks delivery from your order date.

*** Please note in the unlikely case that breakage occurs during shipping, email us a picture of the broken item and we will happily replace it free of charge or shipping!***