Apple Tree Folk Dessert Set for 2 ( 2 plates and 2 mugs)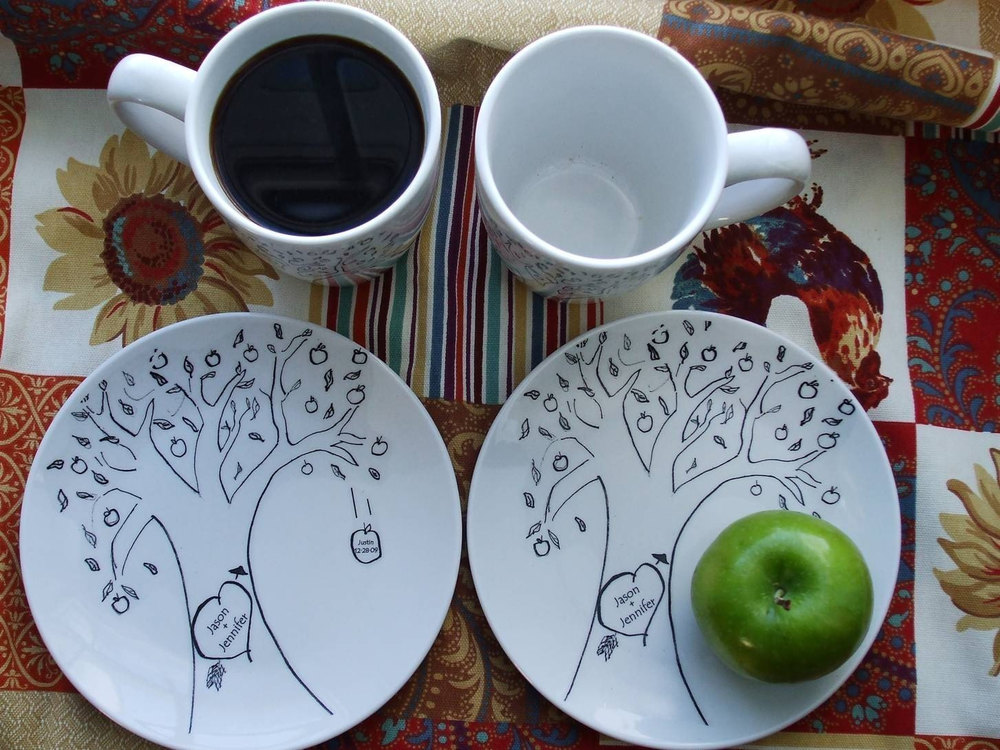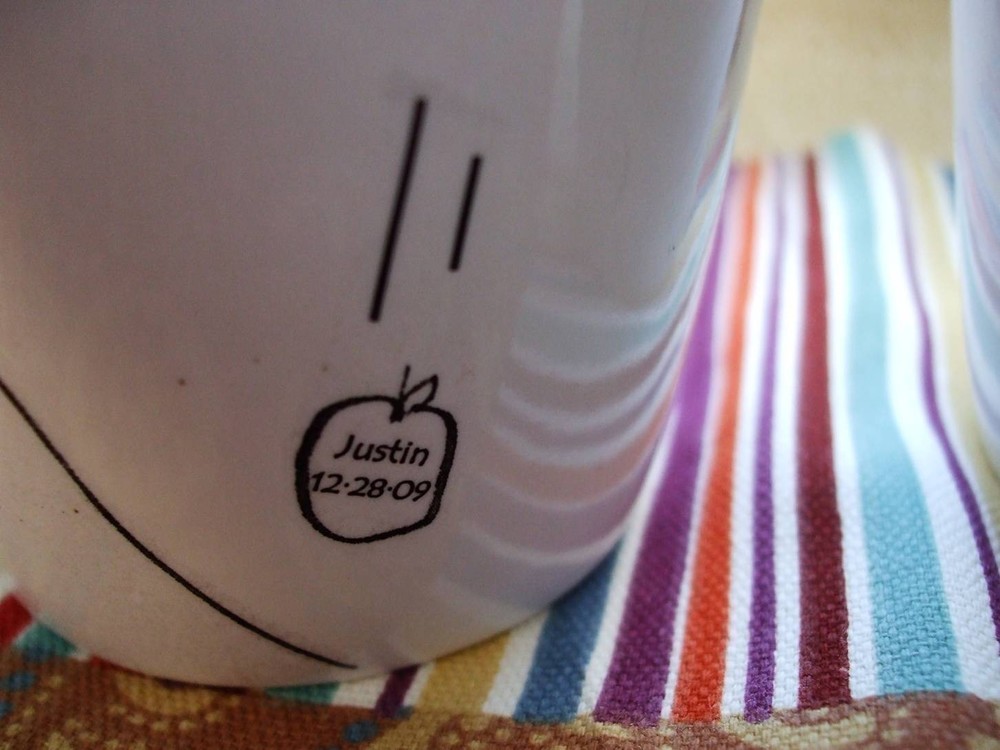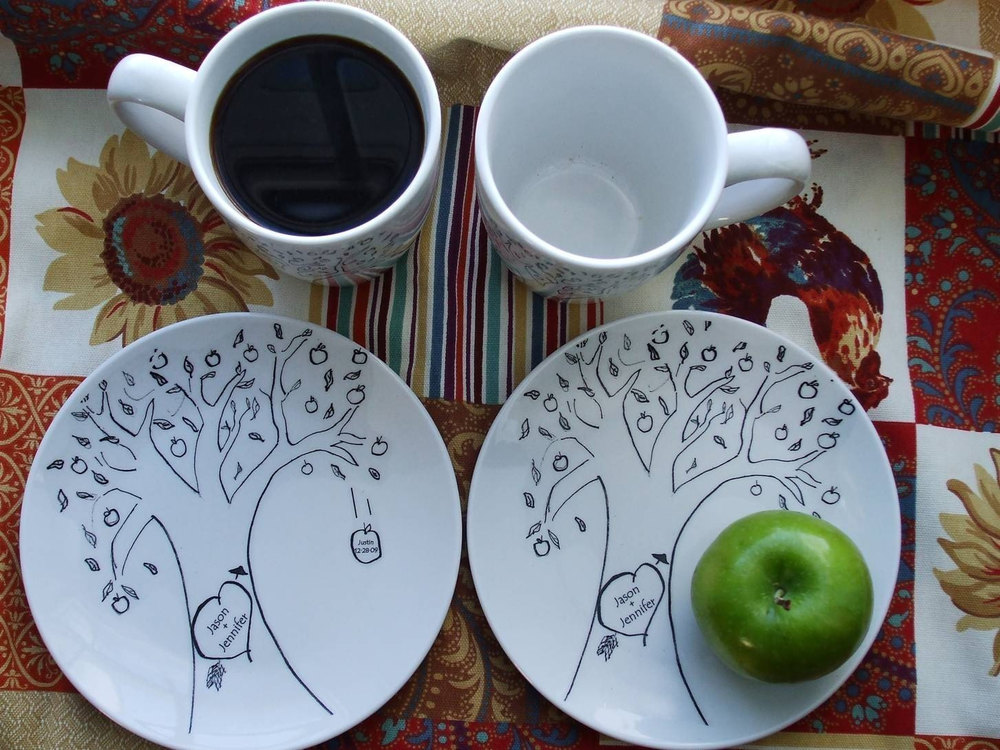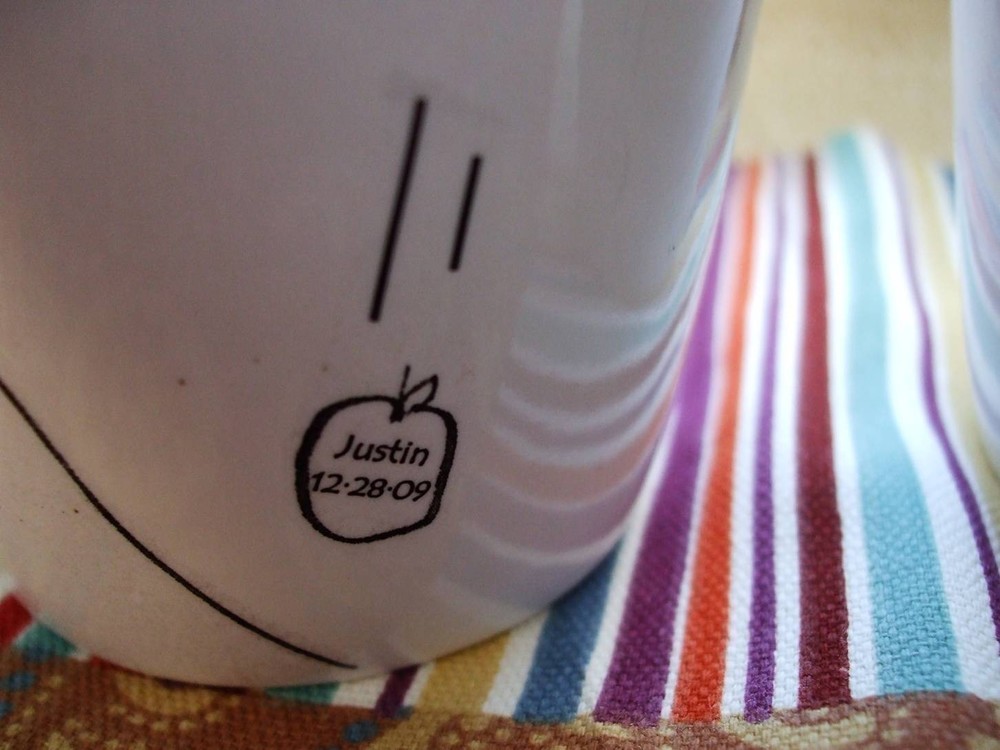 Apple Tree Folk Dessert Set for 2 ( 2 plates and 2 mugs)
Price includes USPS Priority shipping- US.
Add the names of Mom & Dad to the heart in the trunk of the tree while the names of your little ones are in the apples that don't fall too far! We can add up to seven apples per mug or dessert plate to accommodate most any size family! If you still need to add names you can break up the names per piece (Joe Anna, Ella on a mug, Tracy, Leo, and Albert on a plate, etc.).

Two beautiful 14 oz porcelain china mugs and two lovely 7 inch porcelain china dessert plates. Gorgeous hand created image of an apple tree with apples falling from it. Chocolate brown lettering and hand created image, kiln fired. Food safe, microwave safe, and dishwasher tolerant.

If this is a gift, we can direct ship to the recipient and include a card with a note. Just let us know in the comments or an email: happiestdaysdesigns@happiestdaysdesigns.com

If you would like more mugs or plates- just email us. We are happy to custom create a set just for you! See our matching cake plate and dome.

Please put all your personalization names and dates in the comments box of the shopping cart. Please make sure all your dates and spelling are correct. If you would like a digital proof emailed to you, please provide an email address. You can put this in either the comments section of the shopping cart or you can email us. You will have 48 hours after the digital proof is sent to make changes prior to firing. No items can be returned once they are fired.

Since each item is custom created, it takes 2-3 weeks delivery from your order date.

See our risk free breakage policy on the contacts page.