Folk Bird Ornament or Napkin Ring Set of 5- Red and White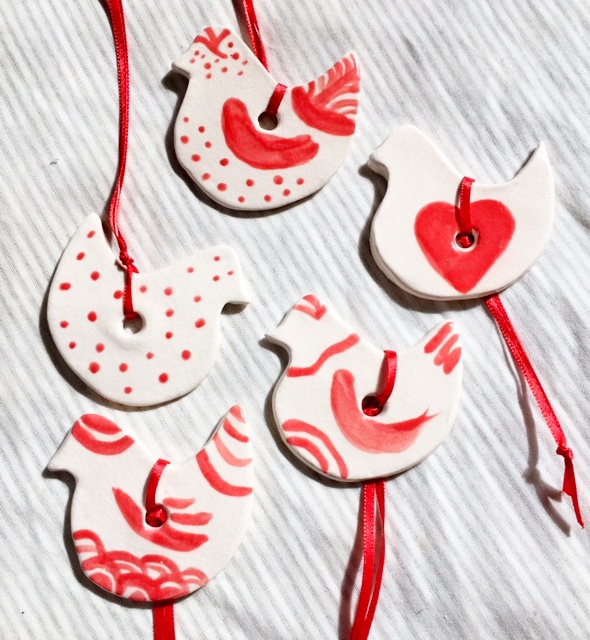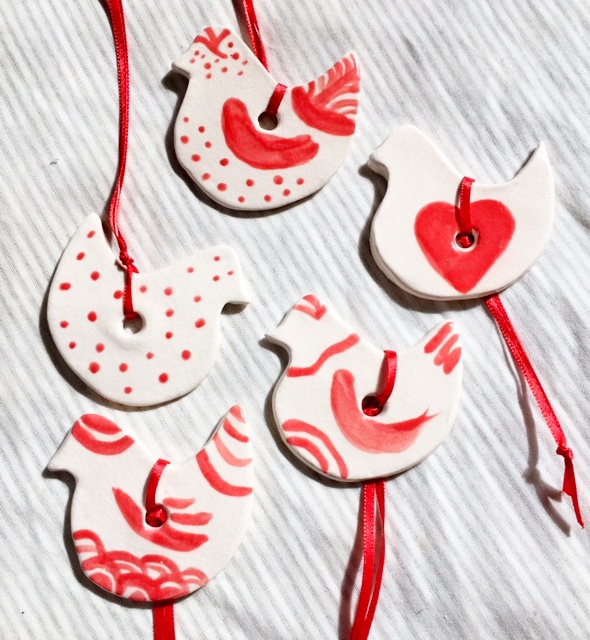 Folk Bird Ornament or Napkin Ring Set of 5- Red and White
Price includes USPS Priority Shipping. US only.
Five little folk bird ornaments. Sold as a set! Perfect for gift giving one at a time or the whole set to someone. Great as tags on holiday gifts or an additional adornment on your holiday cookie trays or other food item gifts. Perfect teachers gift.
This hand made porcelain bird ornament set is created by hand rolling out porcelain slab and hand cutting each little bird. We live around the Amish country and these folk bird designs are modern interpretations of iconic folk designs.
These sweet little ornaments can be used all year through dangling on counter knobs, hanging in a grouping on a wall, or even strung and hung in front of a window.
Each bird is approximately 2 inches by 2.5 inches.
If this is a gift, we can direct ship to the recipient and include a card with a note. Just let us know in the comments or a quick convo after you purchase.
Since each item is custom created, it takes 2-3 weeks delivery from your order date. There are no refunds once we ship.
*** Please note in the unlikely case that breakage occurs during shipping, email us a picture of the broken item and we will happily replace it free of charge or shipping!***