Personalized Turkey Day Platter ( with or without colors)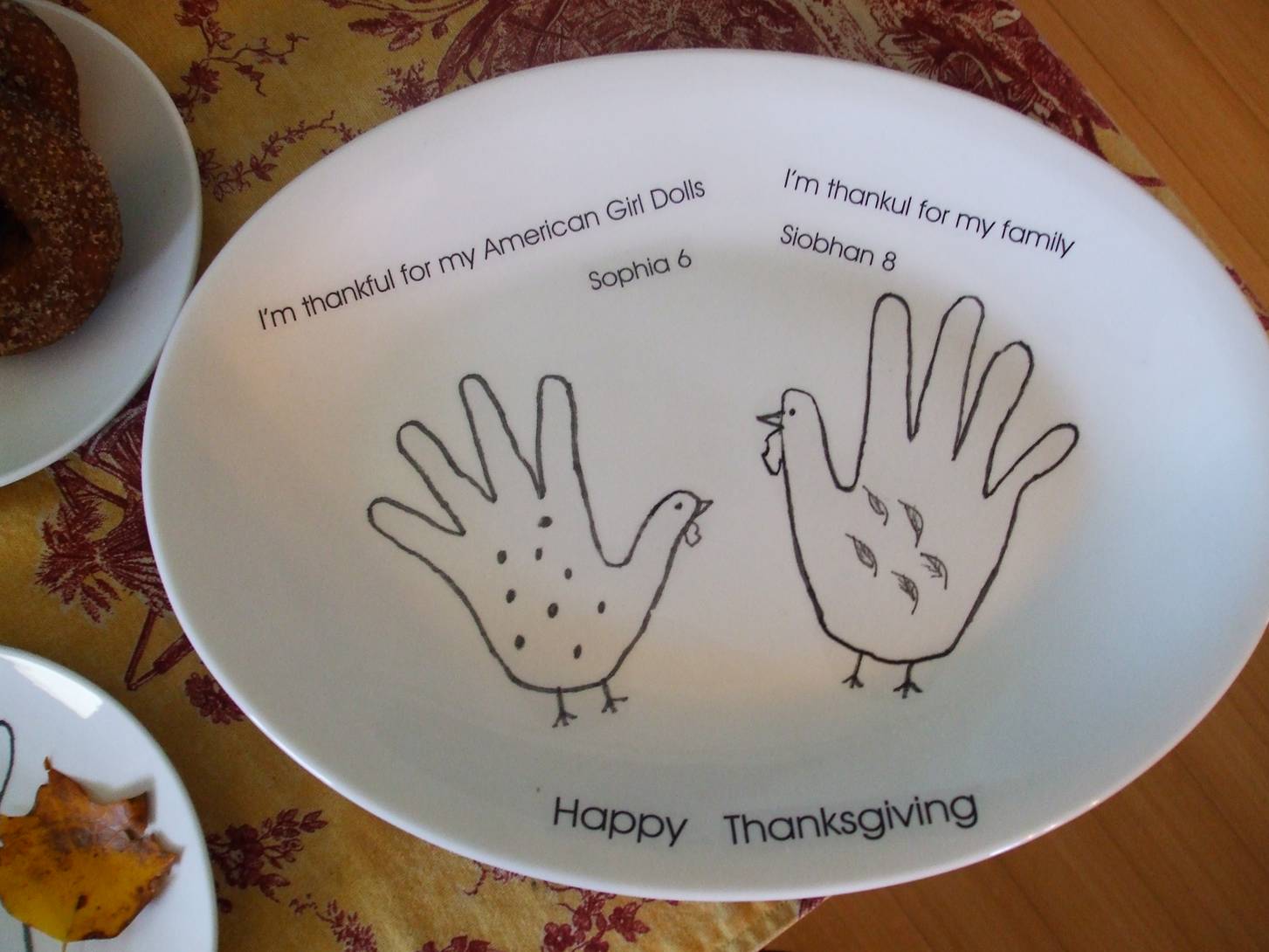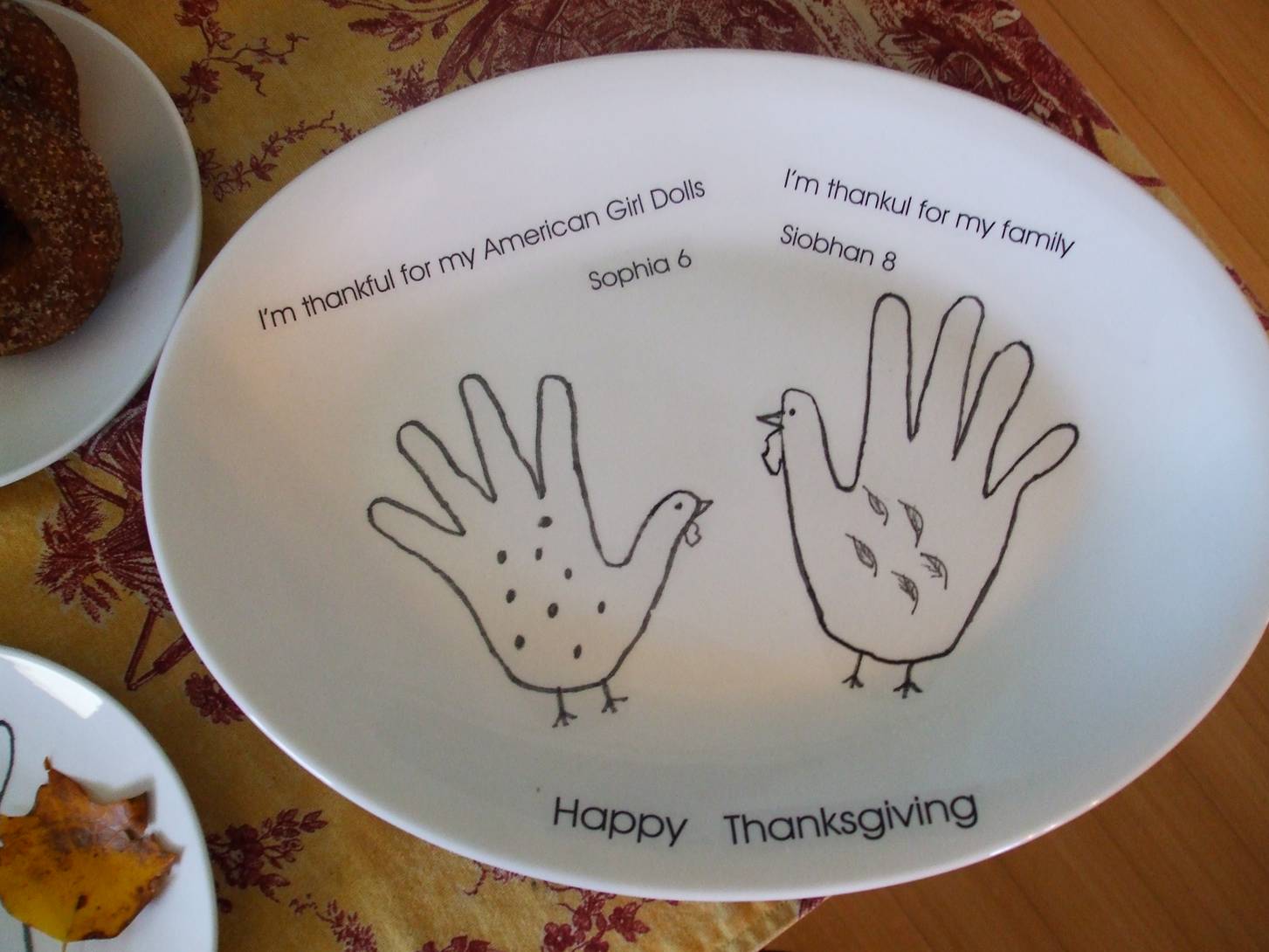 Personalized Turkey Day Platter ( with or without colors)
Price includes USPS Priority Mail shipping. US only.
One 13.5 inch personalized porcelain serving platter with Turkeys and your message!
Who doesn't remember making Thanksgiving turkeys in kindergarten by tracing your hand? This simple innocent design captures the magic of heartfelt thankfulness. Take a moment and ask yourself and your family what you are thankful for and place it on a platter. An endearing reminder of all you are grateful for that you will use every Fall!
Check-out the complete dessert set with big turkeys mugs, dessert plates, and cake plate.
The Big Turkeys Platter can accommodate up to three turkeys, personalization and a short message. Please put all your personalization names and dates in the comments box of the shopping cart. Please make sure all your dates and spelling are correct. If you would like a digital proof emailed to you, please provide an email address. You can put this in either the comments section of the shopping cart or you can email us: happiestdaysdesigns@happiestdaysdesigns.com. You will have 48 hours after the digital proof is sent to make changes prior to firing. No items can be returned once they are fired.
Since each item is custom created, it takes 2-3 weeks delivery from your order date.
PLEASE SEE OUR POLICIES SECTION REGARDING BREAKAGE DURING SHIPMENT. *******ESPECIALLY OUR INTERNATIONAL CUSTOMERS*******
All our dessertware is food safe, microwave safe, and dishwasher safe. Beautiful to display but functional for everyday use! Lovely souvenirs from life's happiest days!