Tokens of Love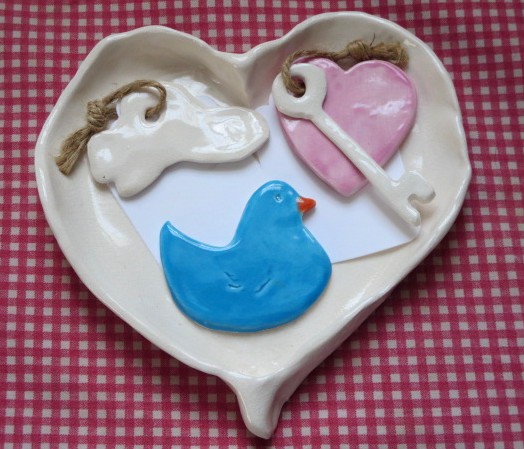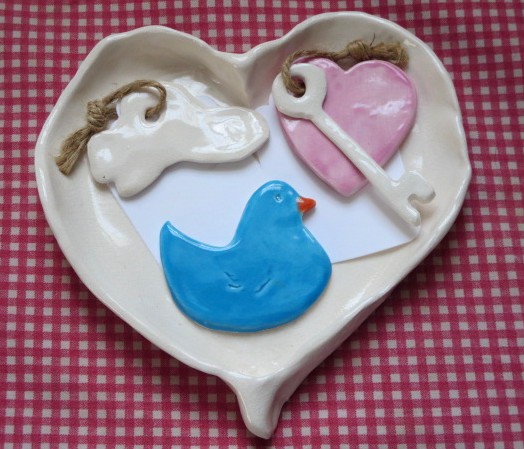 Tokens of Love
Adorable Valentine Gift! Express your love- bird - friendship, Heart-love, Key - to your heart/soul, cloud-hopes and dreams! A gift to be cherished forever! Wonderful Anniversary Gift!
Both the Heart & key charm and the Dream charm have a paper tag attached. This tag allows you to write your own heartfelt words of love!
Ceramics is the traditional anniversary gift for 9th anniversary. China ( this is porcelain) is Modern anniversary gift for the second anniversary.
Beautiful hand built shallow porcelain heart bowl ( approx. 6 inches x 6 inches ). Heart is approx. 2" , key approx. 2.5", Bird approx. 2", cloud approx. 2".
On the back of the heart- listed are the symbol meanings. The piece is back stamped- HHDD ( Hull's Happiest Days Designs).
Custom made to order takes 2-3 weeks for delivery.