Salt Cellar with porcelain spoon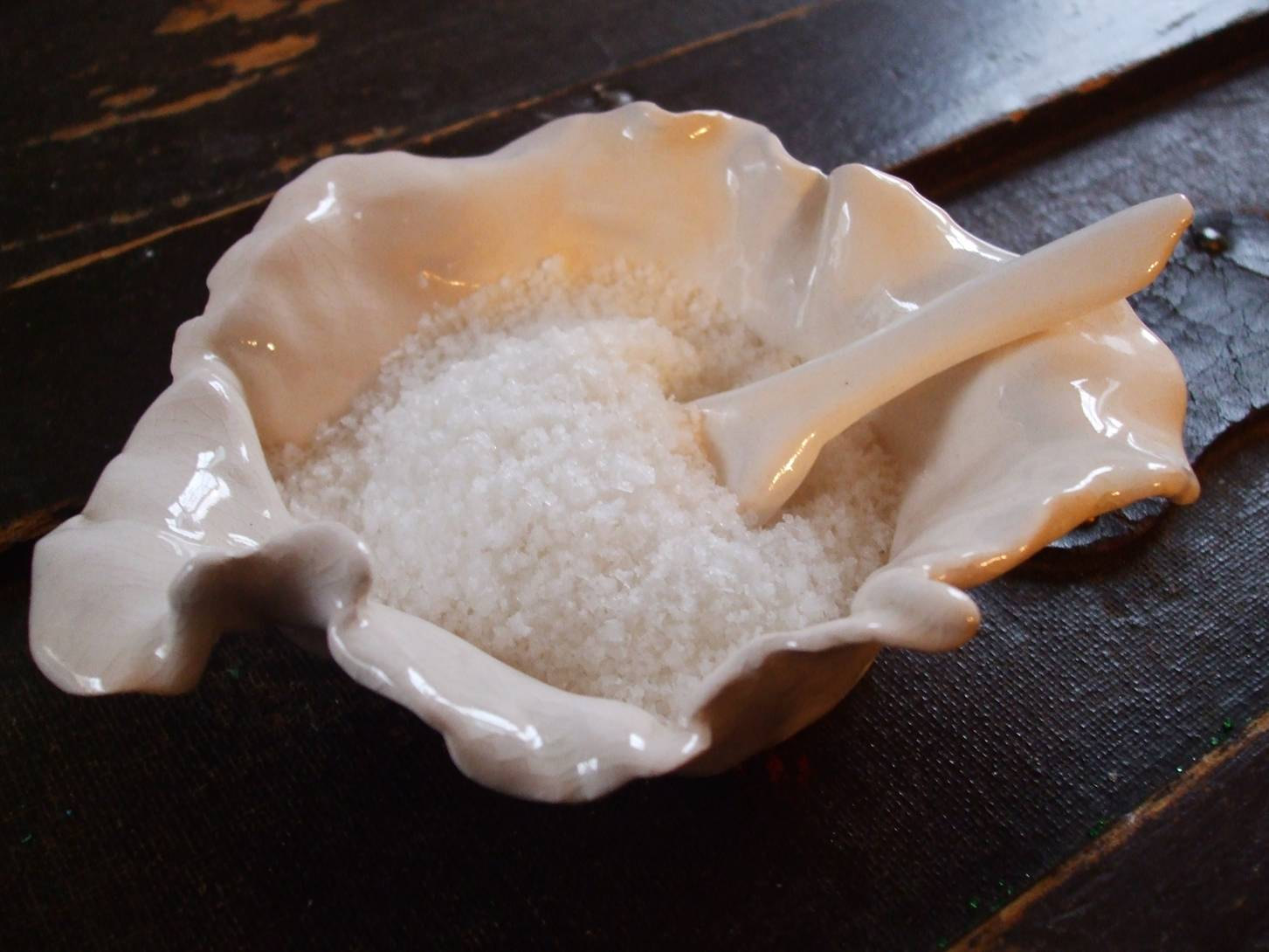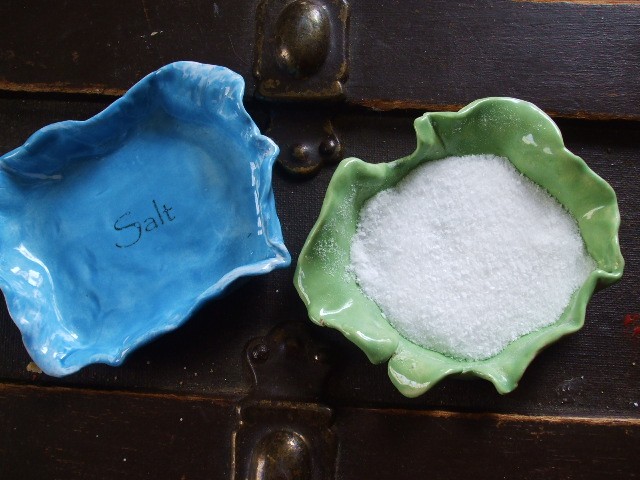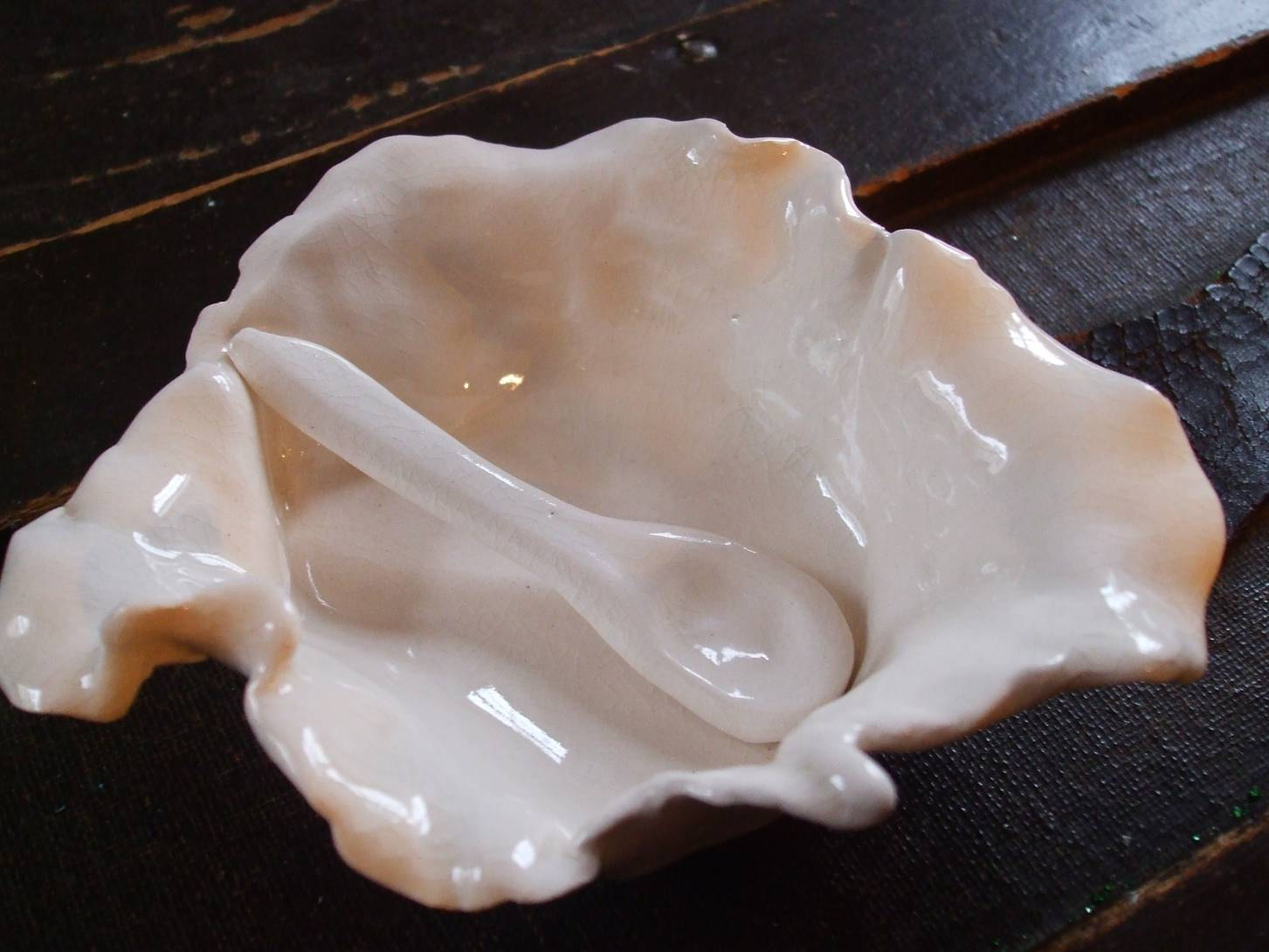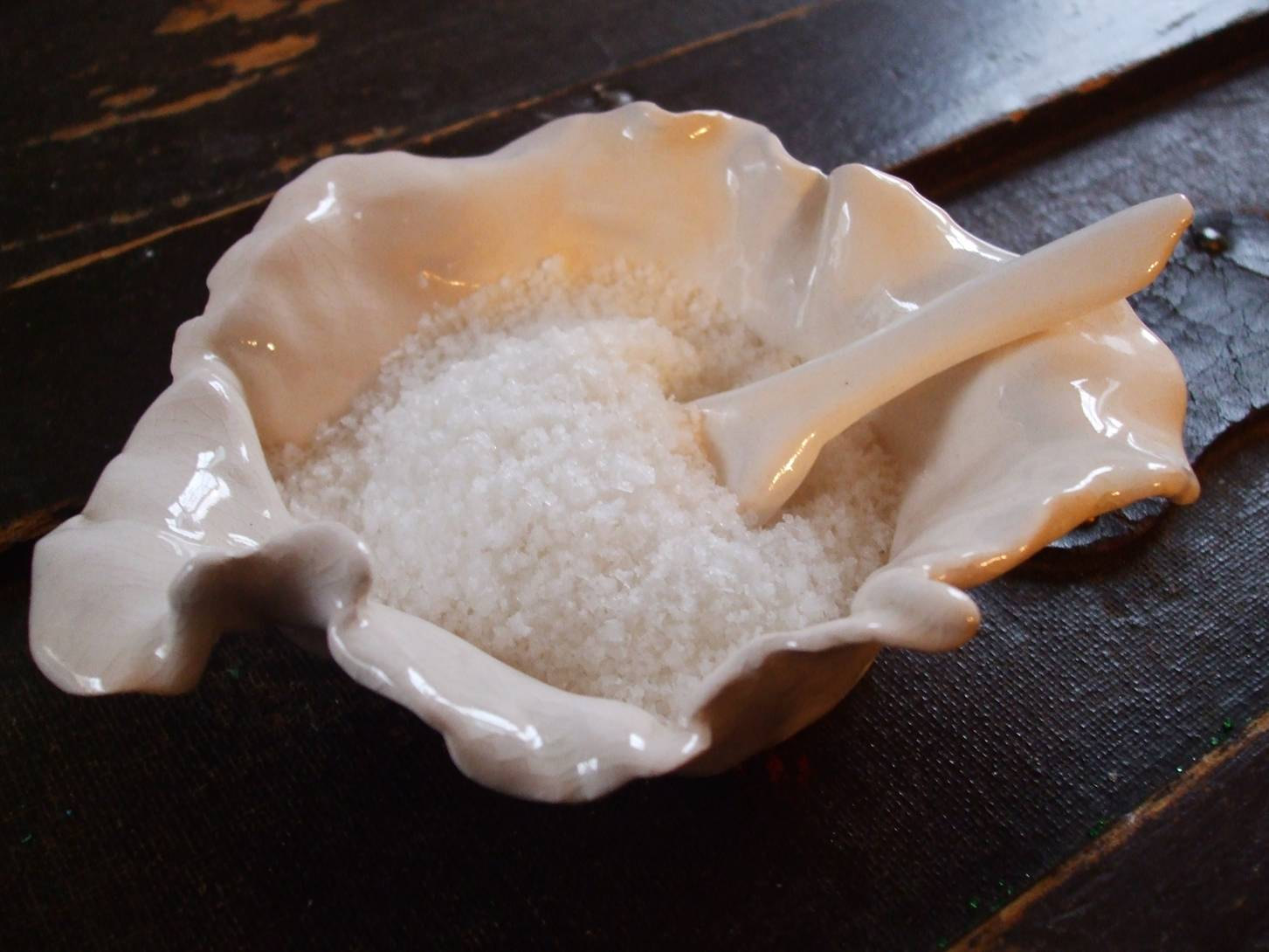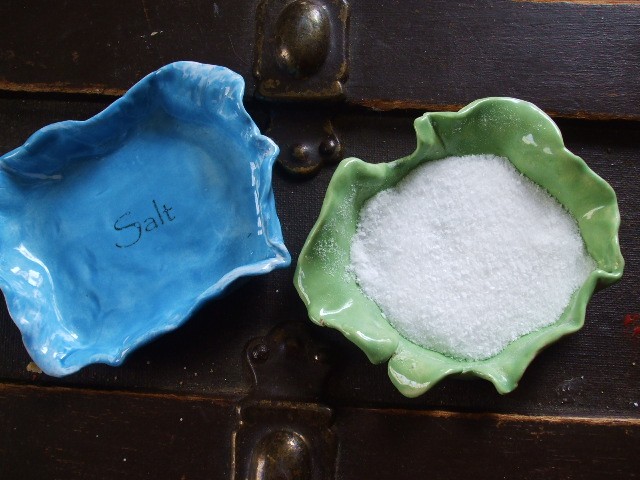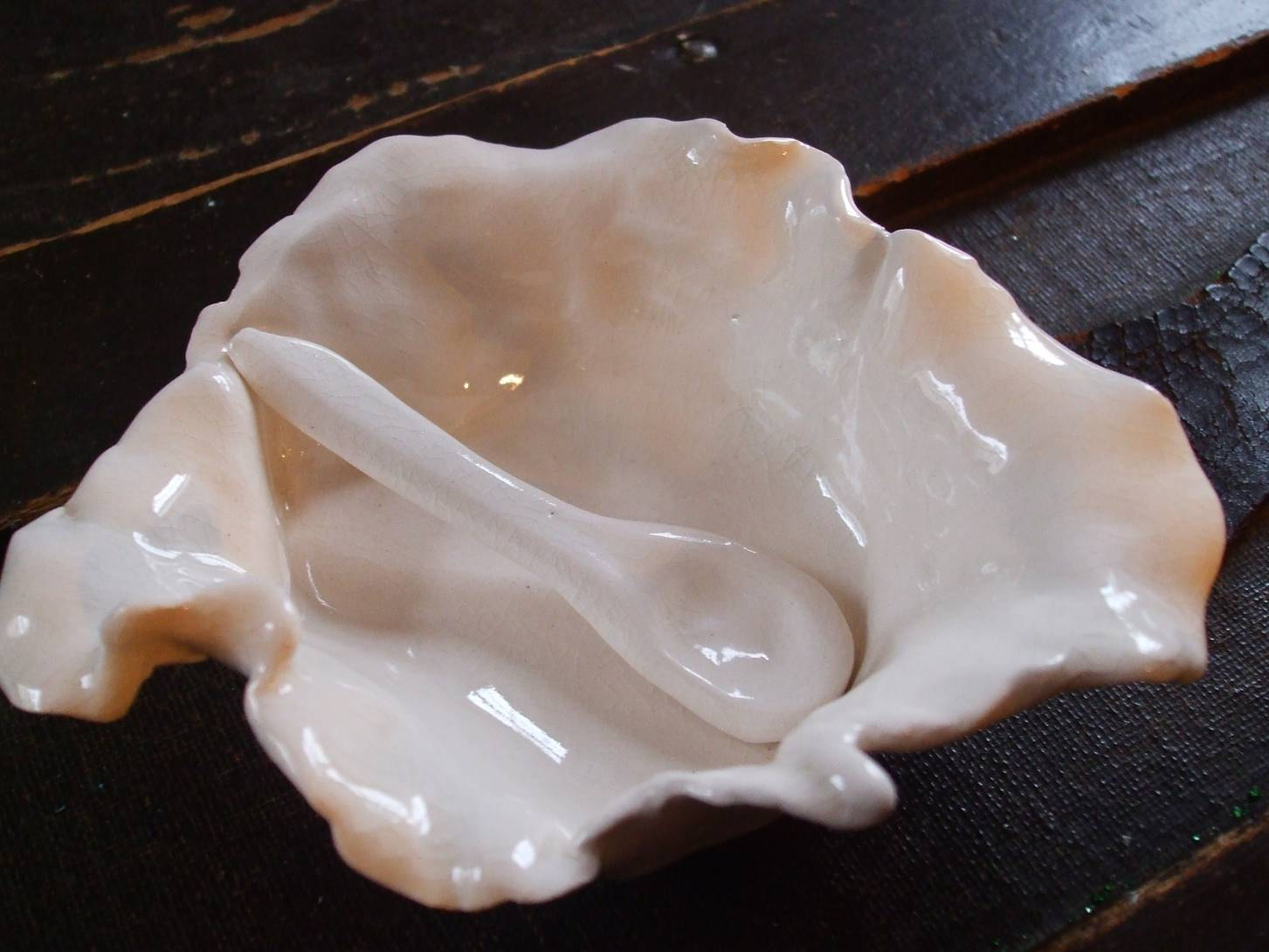 Salt Cellar with porcelain spoon
Price includes USPS Priority shipping- US.
So beautiful! Lovely white porcelain hand built salt cellar with spoon. Perfect for the foodie who loves a gorgeous table with hand made presentation. Salt cellar is approximately 3.5 inches across and 1.5 inches deep. You will not get this exact one, but very similar. Same style and comes with porcelain spoon for serving. Salt is not included.
 
You can choose your colors: white, light blue, bright blue, green, taupe, light brown, and lavender.
Since this salt cellar is custom made, it takes 2-3 weeks for delivery.
In the unlikely case of breakage during shipping, email us a picture of the broken items and we will re-make and re-ship at no additional cost to you.