Sasquatch/Yeti Coffee Mug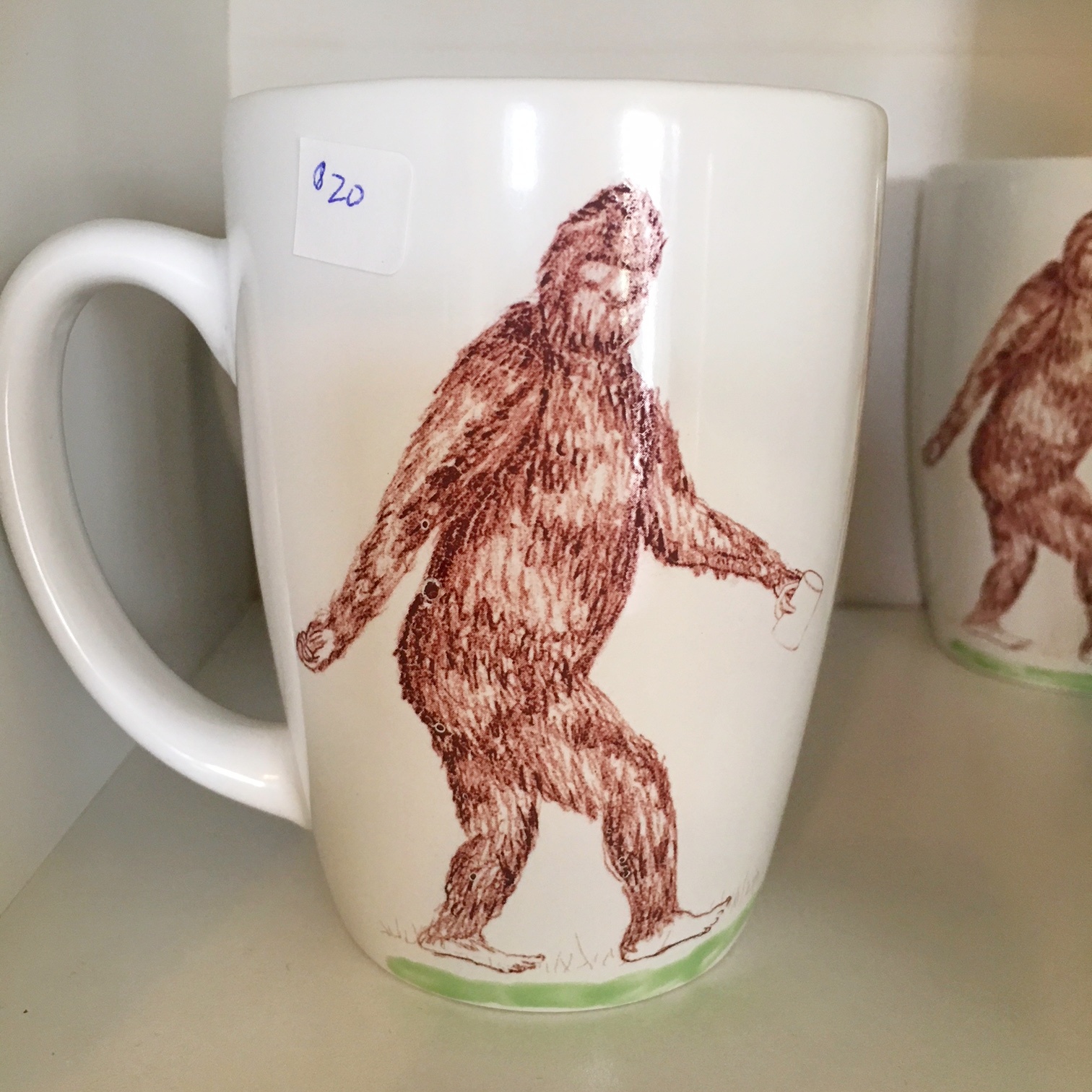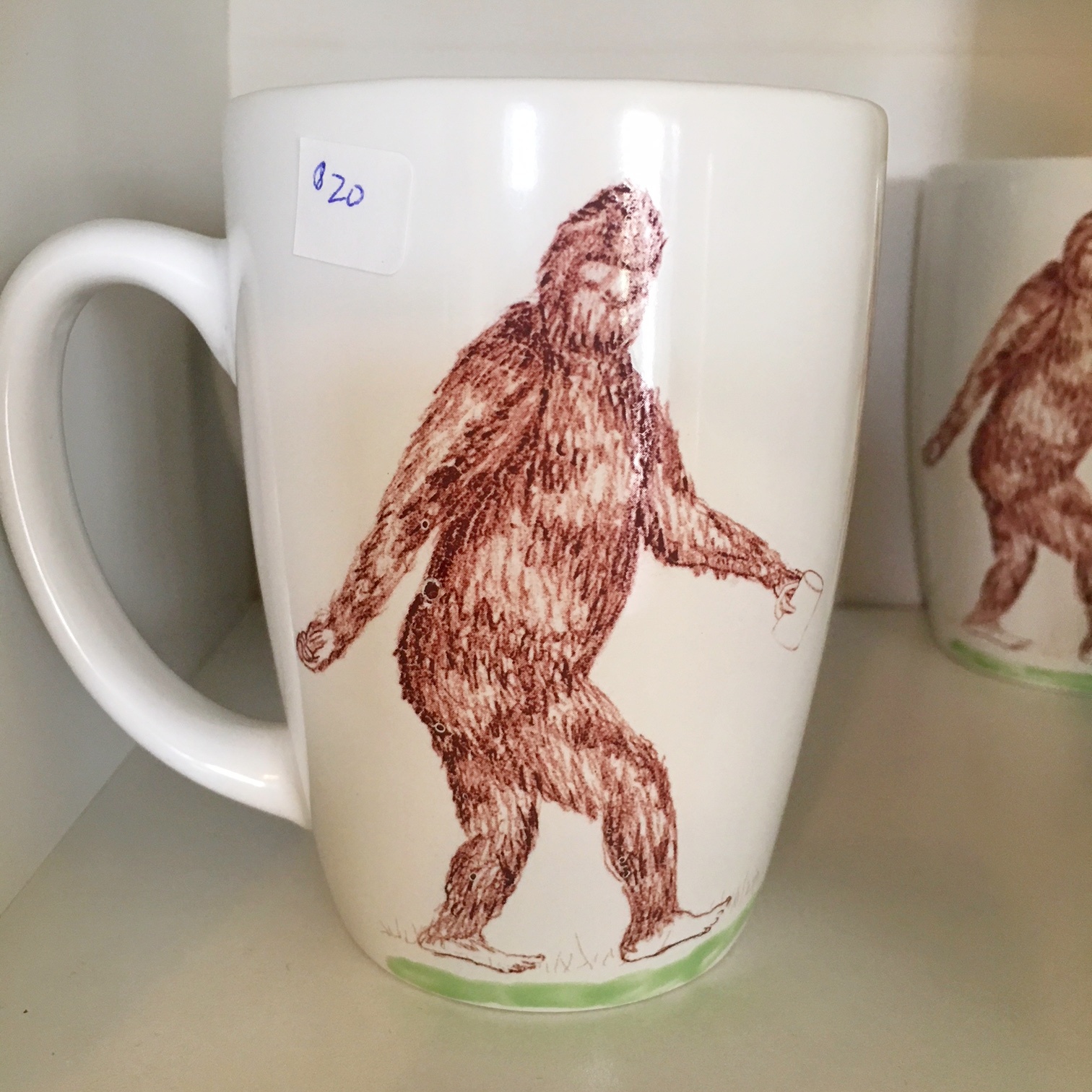 Sasquatch/Yeti Coffee Mug
Price includes Priority Shipping. US only.
Perfect Groomsmen or Best Man's Gift! You can order these in quantity and with personalization or special message. Please email us to discuss.

Even the Sasquatch aka The Yeti, needs his morning cup of Joe. This fun mug features the Sasquatch holding his coffee cup. Out in the forest you need to forage for your coffee.

Sepia to chocolate brown hand created image, kiln fired. Food safe, microwave safe, and dishwasher tolerant.

If this is a gift, we can direct ship to the recipient and include a card with a note. Just let us know in the comments or a quick email after you purchase.

*** Please note in the unlikely case that breakage occurs during shipping, email us a picture of the broken item and we will happily replace it free of charge or shipping!***
Since each item is custom created, it takes 2-3 weeks delivery from your order date.